Career Communities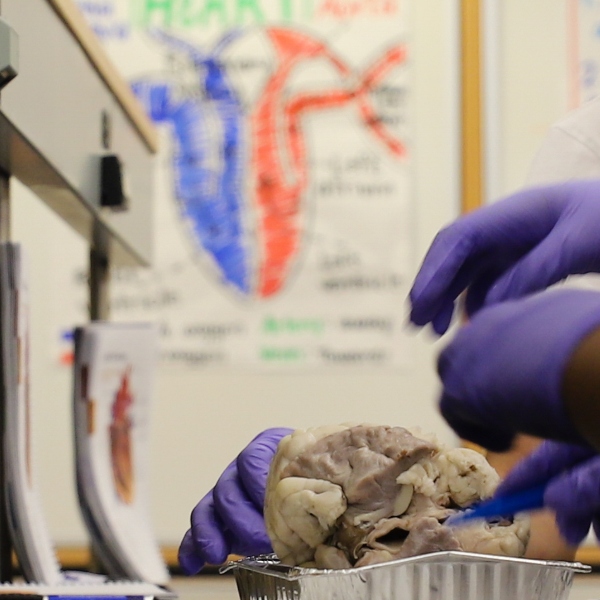 Health, Sustainability, and Science Career Community
The Health, Sustainability, and Science Career Community is for current Scotties and alums, faculty, and friends of Agnes Scott College who are interested in collectively sharing and accessing resources that support career exploration, discovery, and connections within the Health Professions community.
Agnes Scott College Research Labs
CARE
CDC 
Children's Healthcare of Atlanta
Community Advanced Practice Nurses
Dekalb Medical Center
Emory Healthcare
Georgia Department of Global Health
Grady Hospital
Gwinett Medical Center
Healthy Mothers/ Healthy Babies Coalition of GA
ASC Student Club(s):

Public Health Club
Doctors Without Borders, Student Chapter
H.E.R.O.
UNICEF
Scotties for Change

National Professional Organizations:

American Public Health Association (apha.org)
SOPHAS (sophas.org) The centralized application service for public health
Agnes Mackintosh
Senior Career Coach, Health, Sustainability and Scientific Community
Phone: 404.471.6505
Email: amackintosh@agnesscott.edu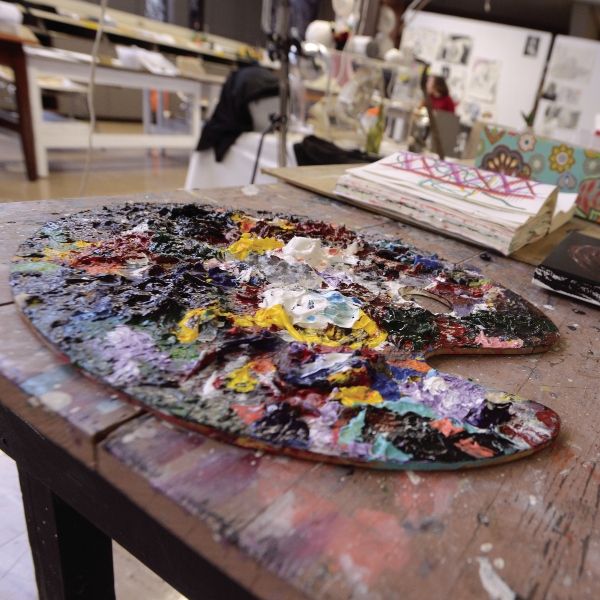 Nonprofit and Arts Career Community
Agnes Scott's Nonprofit and Arts Career Community is composed of Agnes Scott students, faculty, staff, alumnae, and employers with an interest in collectively sharing and accessing resources that support career exploration, networking, and career opportunities. Since nonprofit careers vary widely, individuals from all majors and professional backgrounds are welcome! We encourage group members to share media and events as well as internship, job, fellowship, or research opportunities related to nonprofits or the arts, with a focus on professional and workforce development.
Atlanta History Center
Atlanta Regional Commission
Decatur Arts Alliance
Core Dance
Childspring International
Habitat for Humanity International
International Rescue Committee
Jewish Family & Career Services
Latin American Association
Leadership DeKalb
Metro Atlanta Chamber of Commerce
Museum of Design Atlanta (MODA)
National Center for Civil and Human RIghts
United Way of Greater Atlanta
Women's Resource Center to End Domestic Violence
Woodruff Arts Center
YMCA of Metro Atlanta
General Nonprofit:
Arts-specific sites:
ASC Student Clubs:

Anime Club
Aurora Magazine
Blackfriars
Black Ring Radio
Collegiate Chorale
ASC Community Orchestra various ensembles
Impact Peer Leaders
Sotto Voice
Luchsingers
Sigma Alpha Iota
Ophelia Productions
Scotties for Change
UNICEF Campus Initiative (ASC chapter)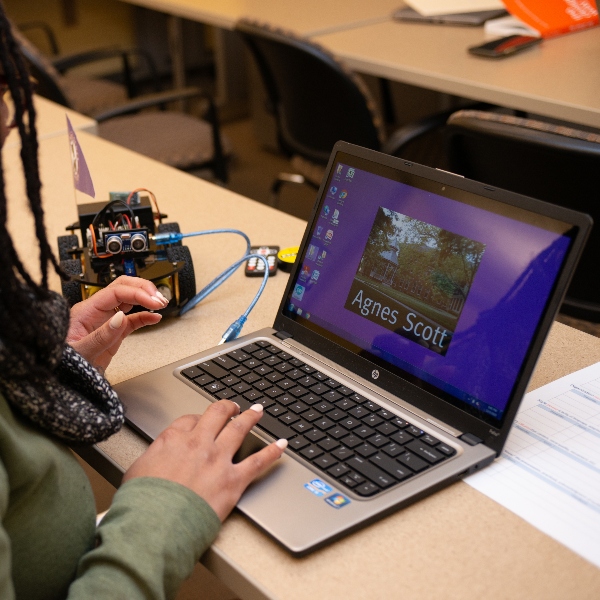 Technology, Business, Media, & Communications Career Community
Agnes Scott's technology, business, media, and communications career community is composed of Agnes Scott students, faculty, staff, alumnae, and employers with an interest in technology, business, media, or communications careers. It is a forum to help build the future workforce in these industries. We share articles, intern/job opportunities, and events related to this work.
Aon
AT&T
Atlanta Convention & Visitors Bureau (accounting and digital mktg)
Atlanta Dream
CARE USA (communications, branding, HR, finance)
City of Atlanta
City of Decatur HR
CME
Cox Automotive
Facebook
FAST Enterprises
Federal Home Loan Bank
Federal Reserve Bank of Atlanta
FullStory
Georgia Department of Economic Development (GDEcD)'s Internship Program
Gathr Technologies
Georgia-Pacific
International Rescue Committee (accounting, finance, ops)
MailChimp
MARTA
Metro Atlanta Chamber of Commerce
Morgan Stanley (Constance Woods, Wealth Mgr)
Ogilvy and Mather
The Home Depot
The Carter Center
Turner
UPS Corporate and Regional Headquarters
Google for Jobs
Company career pages
ASC Student Clubs

Wit Campus and Student Developers Club

Professional Associations

American Marketing Association (AMA)
The Society for Human Resource Management (SHRM)
Public Relations Society of America (PRSA)
Women in Technology (WIT)
Young Entrepreneur Council (YEC)
She Runs It - League of Advertising Women
Social Enterprise Alliance
Institute of Management Consultants USA (IMC USA)
National Investment Banking Association (NIBA)
Jan Brottman
Career Coach, Technology, Business, Media and Communications
Phone: 404.471.6504
Email: jbrottman@agnesscott.edu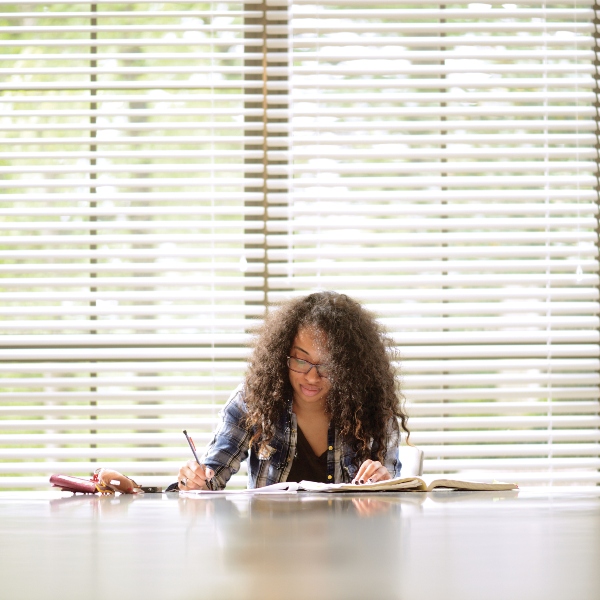 Education
The Education Career Community is for Agnes Scott students and alums with an interest in a career in teaching, education and learning.
Autism Learning Partners
Breakthrough Collaborative
DeKalb Education Foundation
Hirsch Academy
KIPP (Knowledge is Power Program)
Mathnasium
Memphis Teaching Residency
Open Doors Chile
Our House
Peace Corps
Southern Education Leadership Initiative
Teach for America
Urban Teachers
Willow School
Handshake
Work for Good: Nonprofit Jobs | Nonprofit Careers
Southern Teachers Agency: Private School Jobs
Ameson Year in China
CIEE Teach in Korea
HESS International Educational Group
JET (The Japan Exchange and Teaching Programme)
TeachAway
WorldTeach (paused during COVID)
Writing and Speaking tutors, Center for Writing and Speaking
Digital tutors, Center for Digital and Visual Learning
Math and Science tutors, Resource Center for Math and Science, Science Center for Women
Irene Foran, Career Coach, Education Career Community
Appointments: compass.agnesscott.edu
404.471.6264
iforan@agnesscott.edu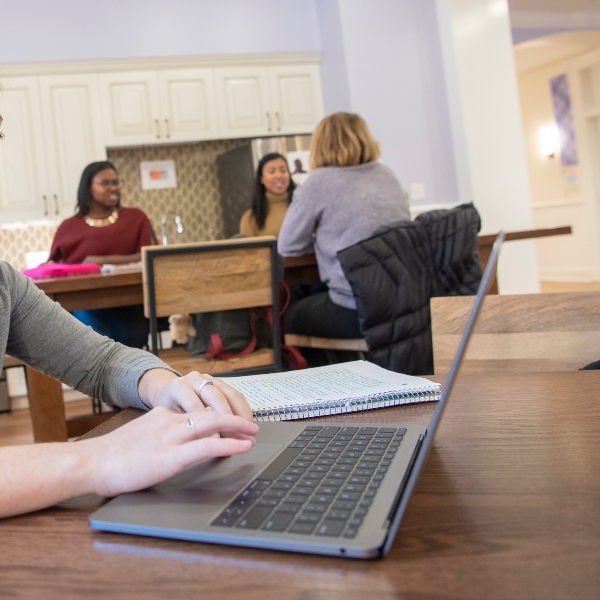 Government, Service Corps and International Affairs
The Government, Pre-Law, Public Service, and International Relations Career Community is a group for Agnes Scott students and alums to connect and learn about career trends, professional requirements, associations and internship and job recruiting.
ACLU
Atlanta Community Food Bank
Care
The Carter Center
Civil & Human Rights Museum
Federal Reserve Bank of Atlanta
Fragomen (immigration lawyers)
Georgia Bar Association
Georgia Legislature
International Rescue Committee
Kyle House Group (DC)
Legal Aid Society
Political campaigns (e.g., Bee Nguyen, Stacy Abrams, Cisneros, Kamala Harris)
U.S. Department of State
Peace Corps
UNICEF
UPS (legal department)
WAND
LSAC (law school admissions council)
CLEO (Council on Legal Education Opportunity)
Ignite (Women in Politics)
Judicial Board
Model UN
Publius (pre-law group)
SGA
Irene Foran, Interim Career Coach
Book appointments on compass.