Projects & Programs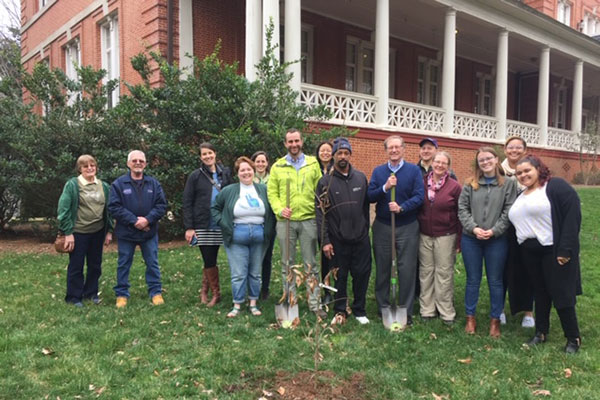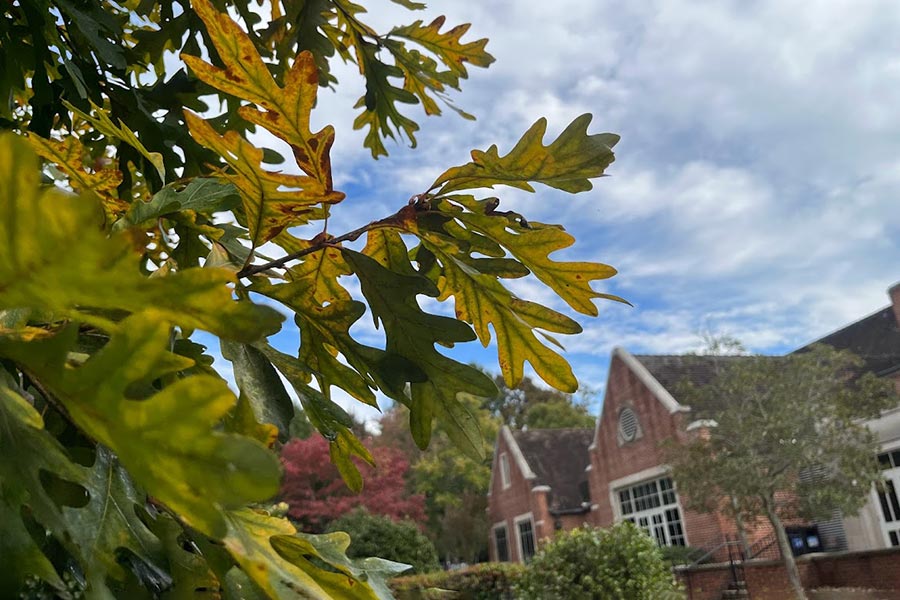 Georgia Native Quercus Collection
To support Agnes Scott's application in 2019 for a Level II Morton Arboretum, the Campus Arboretum Advisory Committee started to identify how best to support the requirement of having a collection as part of the arboretum. Our Campus Arborist advised starting with Georgia native oaks (Quercus). Oaks, long revered for their strength and longevity, are the most prevalent native group of trees in Georgia with 32 unique species. In 2018, Agnes Scott College's inventory of trees had us halfway to our goal.
For the next few honor tree plantings, faculty and staff receiving our 25+ years of service award were able to choose from a list of native oaks to help us achieve this collection. These included rare and/or endangered species that range from small shrubs to huge trees. The importance of this native oak collection includes educational awareness of the ecosystem benefits having a diversity of species can provide, showcasing the niche benefits native trees provide for stormwater mitigation and carbon sequestration, and appreciating the beauty of the many shapes and sizes that can come from one family of native trees. 
As of 2023, our collection is one native oak shy of our goal. The search for the Swamp Post Oak (Quercus similis) continues!
Some of those trees planted as part of this project include:
Arkansas Oak, Quercus arkansana
Chapman Oak, Quercus chapmanii
Sand Live Oak, Quercus geminata
Turkey Oak, Quercus laevis
Minimal Oak or Dwarf Live Oak, Quercus minima
Chinkapin Oak, Quercus muehlenbergii
Myrtle Oak, Quercus myrtifolia
Oglethorpe Oak, Quercus oglethorpensis
Cherrybark Oak, Quercus pagoda
Dwarf Chinkapin Oak, Quercus prinoides
Runner Oak, Quercus pumila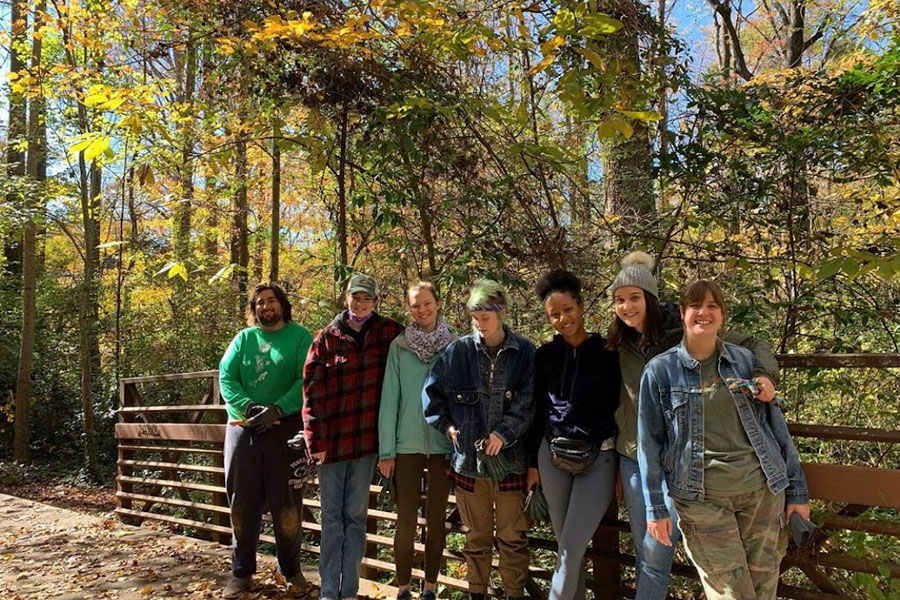 South Campus Woodland Restoration Project
Informally known as the Agnes Scott Greenspace, this wooded area in the southern, undeveloped and open area of campus is utilized by surrounding residents for walks and connecting with nature. Mixed with a stable, mature canopy with significant understory of invasive species, our Campus Arborist is providing project management over the restoration of the area in partnership with local, non-profit, Trees Atlanta. A lead volunteer from their Forest Steward program leads monthly volunteer days to remove invasive species and restore a comprehensive native plant community over the next ten years. Agnes Scott students along with community members volunteer their time in helping restore this community asset. Check out volunteers opportunities and learn more about the Forest Stewardship Training Program here.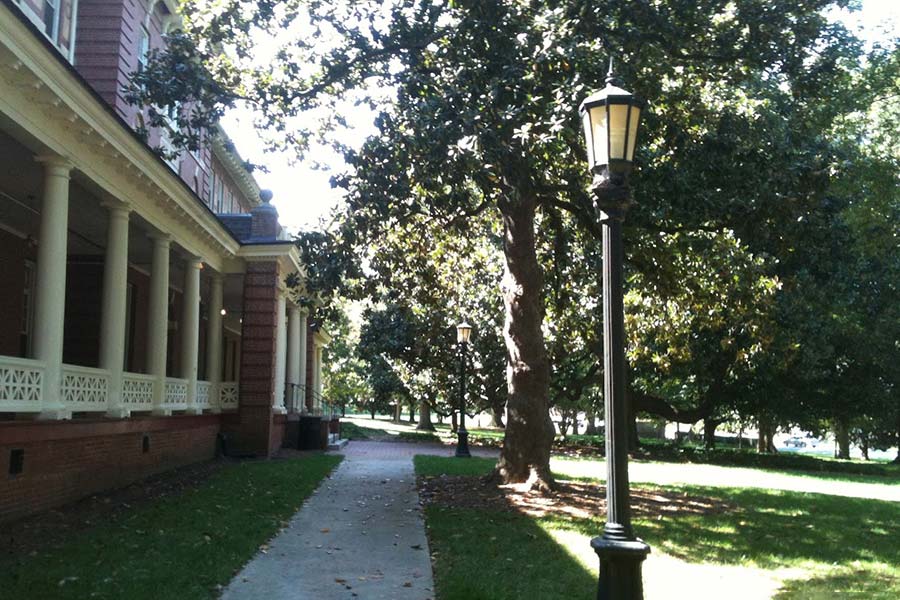 Wood Reuse Program
As significant or historically important trees must be removed on campus, our Campus Arborist created a network with local woodworkers and artists to reuse portions of wood from these trees on campus, either as functional pieces such as tables or artistic pieces such as gifts for retiring faculty. 
An early example of this program is preservation of the Dieckmann Magnolias. Chrisian W. Dieckmann was a music professor at Agnes Scott from 1905 to 1951. He planted three, large southern magnolias (Magnolia grandiflora) in front of Rebekah Scott Hall sometime around 1905-1915 from seeds he collected in the woods that once lined S. Candler Street. His daughter, alumna Adele Dieckmann McKee '48, wrote a letter to the College in 1995 detailing her father's stories about planting trees on campus. In the decades since Professor Dieckmann planted these magnolias, Agnes Scott has seen and experienced many changes. For us, therefore, these and other trees serve as a reminder of where we come from, our history. We know the story of the false cypress that began life as a sprig plucked from a floral arrangement. We remember the name of the alumna who donated a dawn redwood to her alma mater. And we can recall the faces and names of the students who, like Professor Dieckmann, have planted trees on campus. Our trees represent not just our past; they also represent our future. Years from now, when alumnae return to Decatur with their families for reunions, someone will point and say, "I passed that tree every morning on my way to class - look how much it has grown!"