Conservation Tools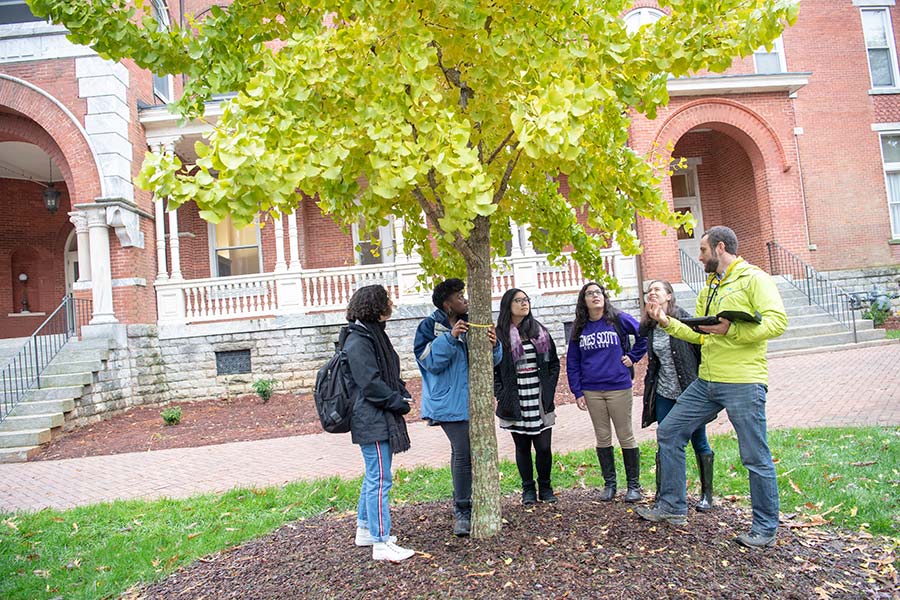 Agnes Scott has been planting and caring for trees for more than 125 years. The College engages in best practices to care for a canopy of over 50% of the campus landscape, including contracting a local arborist to provide feedback and guidance on these efforts. These documents below show our current commitments and provide historical context to the importance of our trees in creating a sense of place, the College's ethos of conservation, and direct climate action. 
Tree Care Plan 2020-2025
The 2020-2025 Tree Care Plan was an update from the 2012 Tree Care Plan and was a direct result from the pilot application of the Urban Forest Sustainability and Management Audit, which was devised through the joint effort of the Arboretum Advisory Committee and Urban Forestry South, a section of the Forest Service Southern Research Station. The original 2012 Tree Care Plan grew from the Tree Campus USA application; Agnes Scott's inaugural application to what is now twelve consecutive years of the recognition.
This Tree Care Plan will provide Agnes Scott College with the guidelines for best management practices and policies to ensure the Arboretum's unique benefits to the College are protected and continued.
Canopy Zones
The campus arborist, Brookwood Tree Consulting, Center for Sustainability and Facilities Management developed campus canopy zones, which used distinctive uses and experiences within each area. These zones built a framework for a systematic approach to tree care, pruning, and managing canopy longevity. The zones also focused on maintaining safe access across the academic core of campus as well as surrounding peripheral faculty and staff housing. 
Canopy Management Plan
In conjunction with maintaining Agnes Scott's Tree Campus USA - Higher Education recognition through the Arbor Day Foundation, a Canopy Management Plan was developed that was goal oriented and established protocols and policies for maintaining and planting trees as well as recognizing the Indigenous Peoples in the area prior to the College's founding. This served as a model plan by the United States Forest Service regional staff and we partnered in educational opportunities for outreach efforts for other colleges and universities. 
Mulch Plan
Building on the guidelines and goals set forth in the Canopy Management Plan, a revised mulch-use plan was developed for campus that focused on increasing sustainability through the elimination of turfed areas to reduce water and chemical use, source sustainable mulch materials, and maintain the cycle of nutrients from trees to soil in leaf-litter degradation. This initiative has since spawned research into soil quality and potential soil-based carbon sequestration on campus. 
Construction Conservation of Trees
As ongoing campus development, renovation, and restoration projects are undertaken, our Campus Arborist leads tree conservation measures, including plans for conserving trees, administration of tree care actions, and oversight for contractors. 
Historical Documents