Global Journeys
Get your passport and suitcase ready, because every first-year student at Agnes Scott goes on a global journey.
Global Journeys is a second-semester, first-year course taught by professors from a wide range of departments.
Each section of the course will focus on a specific location and topic. During Peak Week — the week before spring break — your section will travel together on a faculty-led trip to your destination.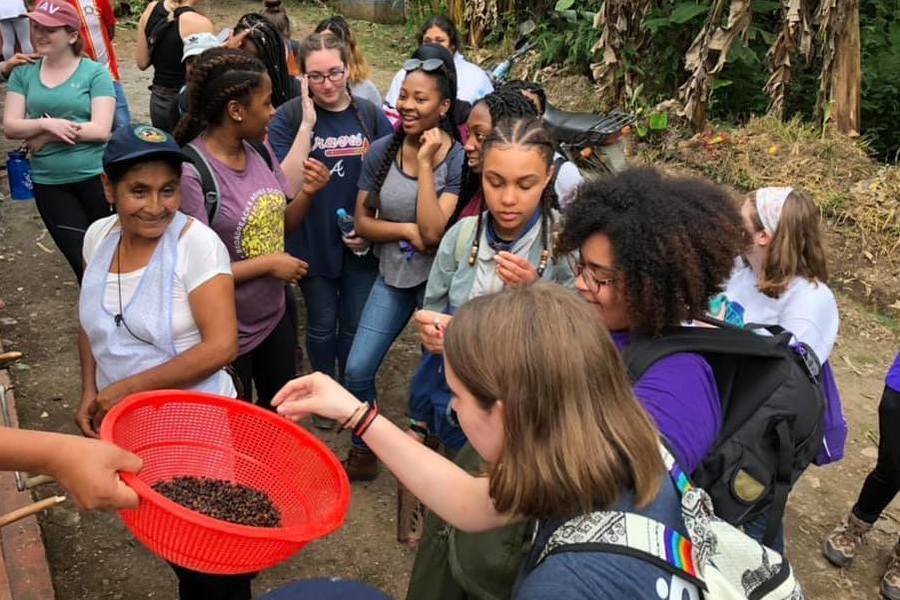 You might study Milan and how the fashion industry has shaped the city. What is the relationship between fashion and globalization, art, and capitalism?
Or you might study Ghana, and the role of women and leadership in its society. How has gender equity evolved in the country? What challenges do women still face?
You might also visit destinations in the United States with unique global ties, like New York City, New Orleans or the Navajo Nation. How have global connections impacted these places?
While the locations and topics vary, each section will cover four themes:
Globalization and its consequences
The concepts of identity, self and 'the other'
Imperialism, colonialism and diaspora
The ethics of travel
When you visit your destination, you'll be so much more than a tourist. You'll watch films, read materials, meet people and participate in activities to gain a much deeper cultural understanding.