Post-Baccalaureate Programs Tuition and Fees
The tuition for our post-baccalaureate pre-medical certificate, pre-medical flex and pre-allied health programs is based on credit hours completed during the academic year. Students in our program pay at the beginning of each semester, based on their credit hours enrolled. Details about the tuition and fees for the 2020-21 cohort are included below.*
Enrollment Deposit
Upon admission to the program, a non-refundable enrollment deposit of $350 is due to confirm enrollment. This deposit will be applied to the student's first tuition bill.
Tuition
Tuition is charged per credit hour. As of summer 2021, there are no additional lab fees.
Tuition (per credit hour): $975
Tuition (per semester, based on 12-credit hours): $11,700
Annual tuition (includes fees, based on the completion of a 36-hour program): $35,340
Mandatory Fees
The Program Fee is charged per semester enrolled and includes the cost of specific professional development programs and workshops, including an Interview Workshop, a Personal Statement Writing Workshop, and other speakers or events offered throughout the year.
Program Fee: $80 per semester registered
Test Prep Course (MCAT, DAT, or GRE)
Our tuition for the 2021 cohort includes an additional test prep course for the MCAT, DAT or GRE (depending on your intent to apply for a medical or other health professions school). This course is held in the spring semester outside of your standard 12-hour course load.
Additional Expenses 
Below are possible costs that students should also consider:
Books and Supplies:

 

Costs vary by class
Health Insurance:

Health insurance is optional for students enrolling in the post-bacc pre-med program. Students who elect to enroll in Agnes Scott College's health insurance plan should contact the Wellness Center at healthinsurance@agnesscott.edu or 404.471.7100. More information regarding plan options can be found on the Wellness Center website.

Parking Fee: Students who wish to park on campus will need to pay an annual parking registration fee of $100. 
*Prices shown here are based on the 2021-2022 academic year, and are subject to change each academic year.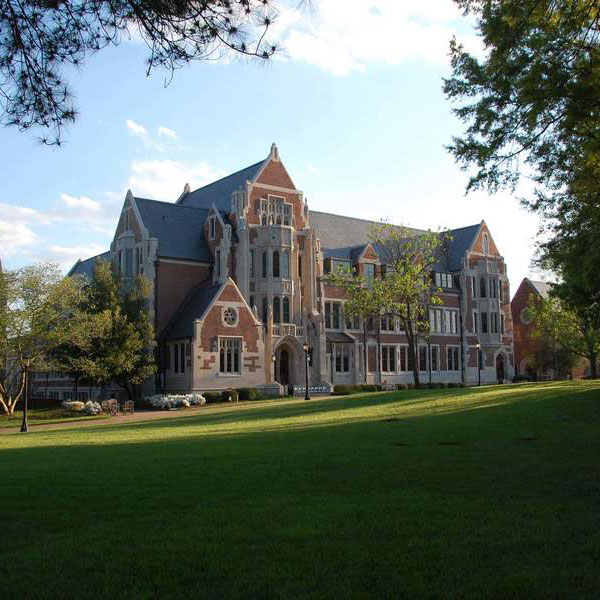 Paying Your Tuition
Post-Bacc Pre-Med students have the option of paying their tuition statement in one payment at the beginning of each semester or entering a payment plan to make two-three equal payments over the course of each semester.
Learn about your payment  options