Green Building and LEED
Our commitment to green building is part of our mission to reach climate neutrality by 2037. As each major renovation is designed and implemented, all aspects of sustainability are carefully considered, with a special focus on energy and water efficiency. Our goal is to minimize the carbon footprint of the building as part of the renovation strategy.
Focusing on sustainable renovations benefits the college in these ways:
Assists with meeting the goal of climate neutrality by reducing the building's carbon footprint
Saves significant utility costs over the life of the new, highly efficient systems
Provides critical educational opportunities about how to achieve green building goals in historic buildings and within budget
Receives recognition for the college both with LEED certification and other awards
Leadership in Energy & Environmental Design (LEED) is the green building certification program managed by the U.S. Green Building Council (USGBC) that recognizes best-in-class building strategies and practices. To receive LEED certification, building projects satisfy prerequisites and earn points to achieve different levels of certification. Prerequisites and credits differ for each rating system, and teams choose the best fit for their project.
In 2008 the Agnes Scott's Board of Trustees passed a resolution that all new construction and renovation on campus must meet the standards of LEED Silver or greater. This board guidance has been pivotal in the sustainability success of green building in renovations. Currently, the college has one LEED Silver building, one LEED Gold building, and one LEED Platinum building. The major construction projects at Agnes Scott that have undergone LEED certification have used the LEED Building and Construction (BD+C) scoring system. Specifically, these projects have fallen under the LEED v3 2009 for New Construction and Major Renovations.
LEED Buildings 
/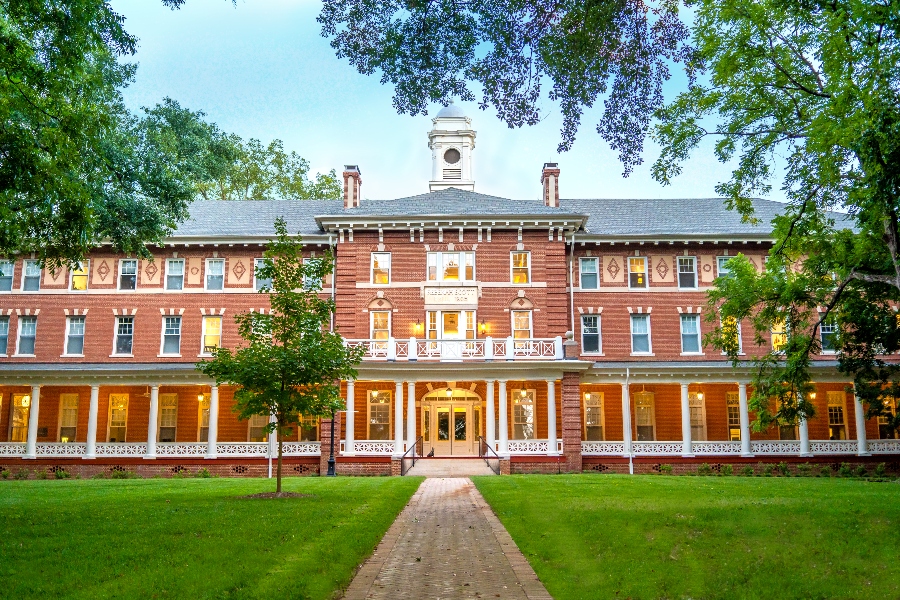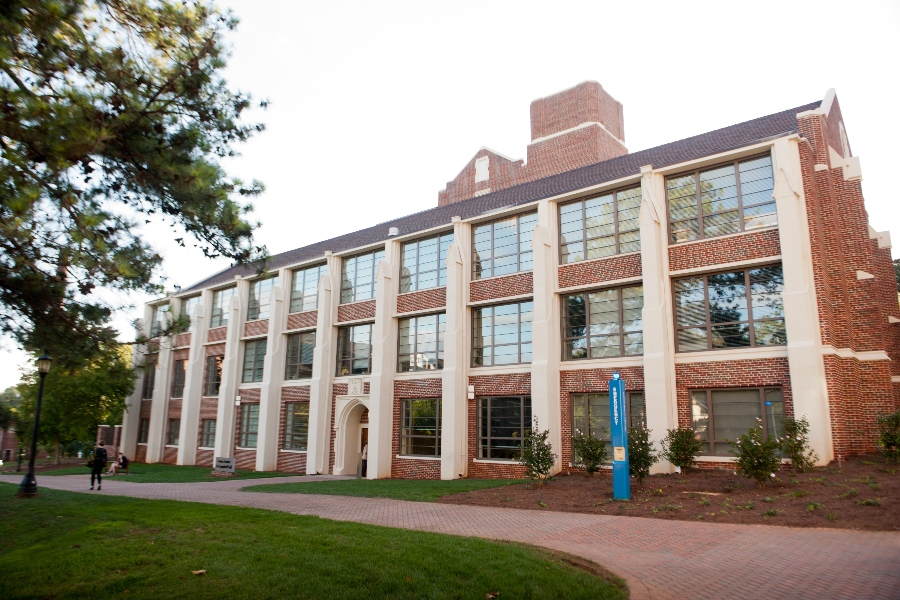 Rebekah Scott Hall is the third LEED-certified building on Agnes Scott's 100 acre campus. The 1905 structure underwent renovation between May 2017 to August 2018. Rebekah Scott Hall achieved LEED Platinum certification for implementing practical and measurable strategies and solutions aimed at achieving high performance in sustainable site development, water savings, energy efficiency, materials selection and indoor environmental equality. LEED-Platinum is the highest-level rating by the U.S. Green Building Council. 
In addition to achieving LEED Platinum certification, Rebekah Scott Hall was one of two finalists in the Community Impact Award category in the 2018 Georgia Green Awards.
LEED-Gold certified Campbell Hall is the second LEED-certified building on Agnes Scott's 100-acre campus. This building, with combined residential and academic uses, provides the perfect infrastructure for living and learning, especially in relation to Agnes Scott's sustainability efforts. As part of our mission to live honorably, the college accepts the challenge of environmental stewardship, commits to education and leadership in sustainability, and seeks to balance what the college takes from and returns to the world's natural resources.