Get Involved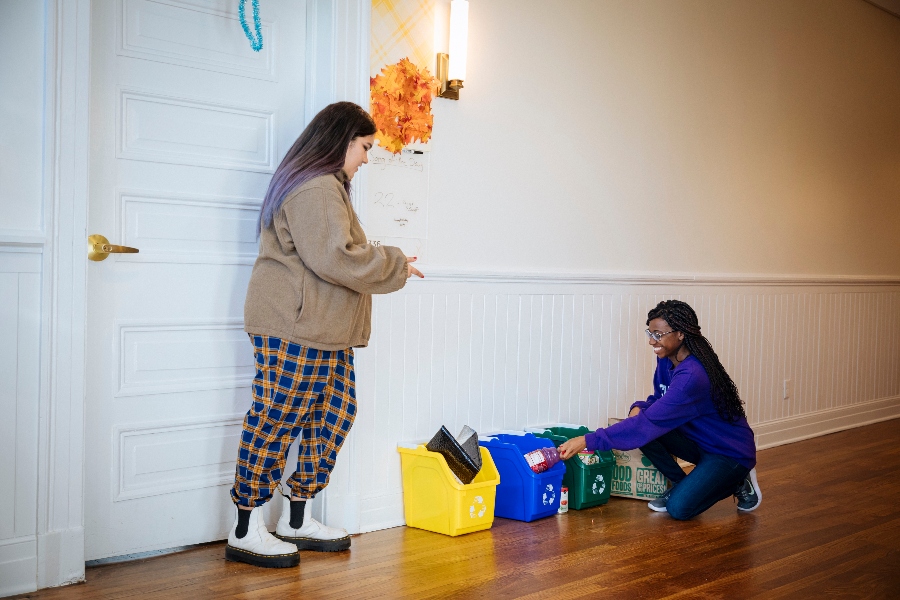 Environmental Residents
The Environmental Resident (ER) program is a partnership program with the Center for Sustainability and Residence Life. It is a cornerstone of the college's sustainability vision. As an ER you serve as an ambassador for sustainability within your residence hall and campus community. You will promote environmentally-conscious living, have meaningful conversations in your living spaces, plan interactive programming, and much more. The application is released every spring semester.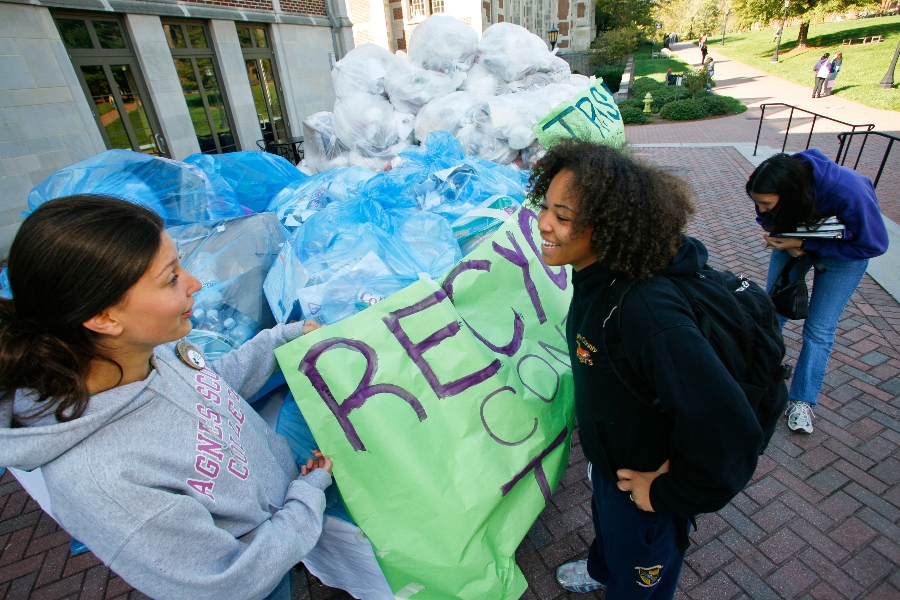 Green Team
The Green Team is a group of students, staff, and faculty that focuses on solutions of day-to-day environmental concerns. Monthly Green Team lunch meetings are open to the entire Agnes Scott community where we learn and discuss sustainability topics, and invite various speakers in the field to share their expertise.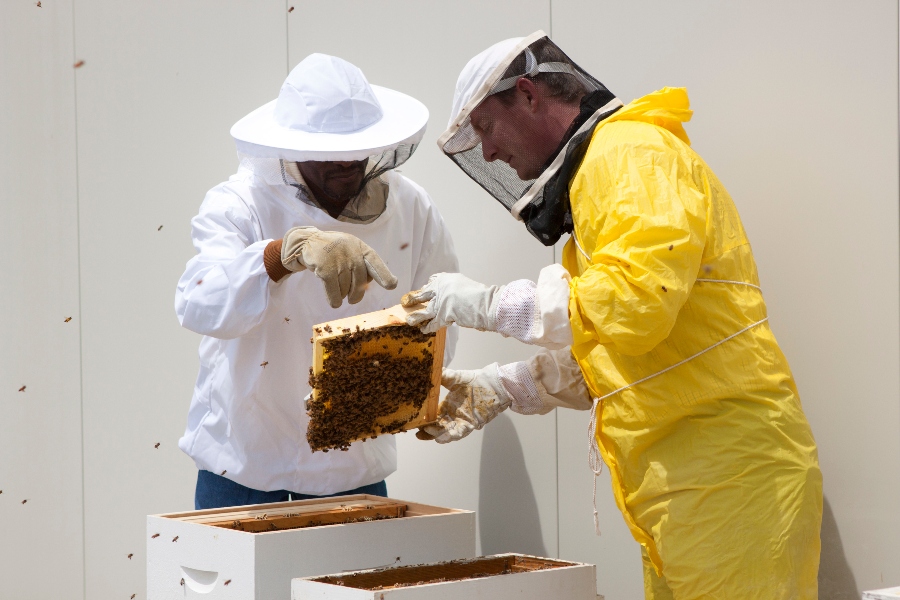 People for Pollinators
People for Pollinators is a student organization that was created with the purpose of educating the school and local community about pollinators, their importance, maintaining and caring for our on-campus bee hives and pollinator friends, and preserving one of humanity's most important symbiotic relationships. Agnes Scott's People for Pollinators maintains a relationship with the City of Decatur ("BeeCatur"), a designated Bee City USA. They partner on educational activities and resources to raise awareness about the important roles bees play in the ecosystem.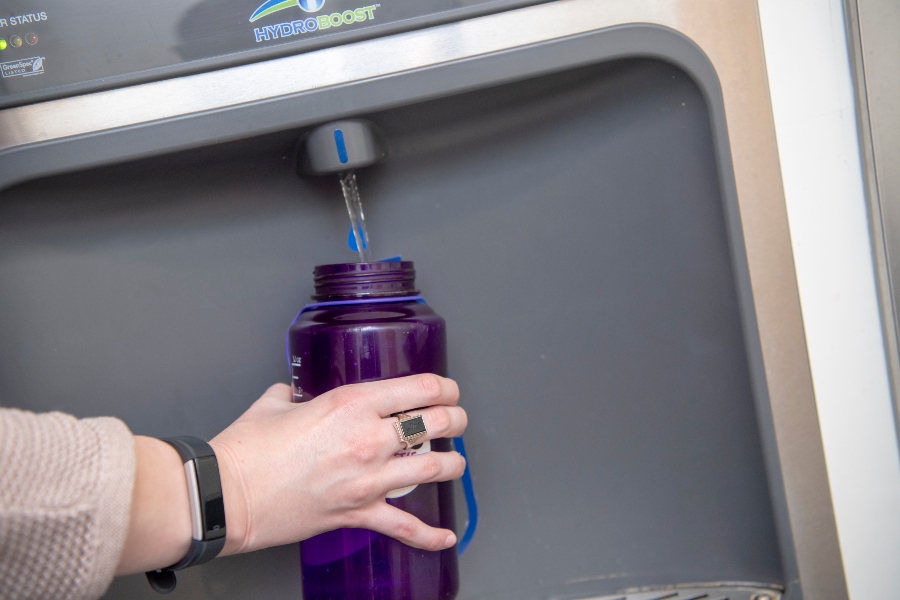 Student Green Fee Fund (SGFF)
The Student Green Fee Fund is an exciting way for students to have an active hand in planning and leading sustainability initiatives on campus. This partnership with the Student Government Association enables Scotties to address sustainability issues with the support of the Center for Sustainability and the Center for Student Involvement. This student-led group guides the funding decisions on a variety of initiatives including student organization sustainability projects, sustainability equipment upgrades, as well as small-scale student sustainability research projects.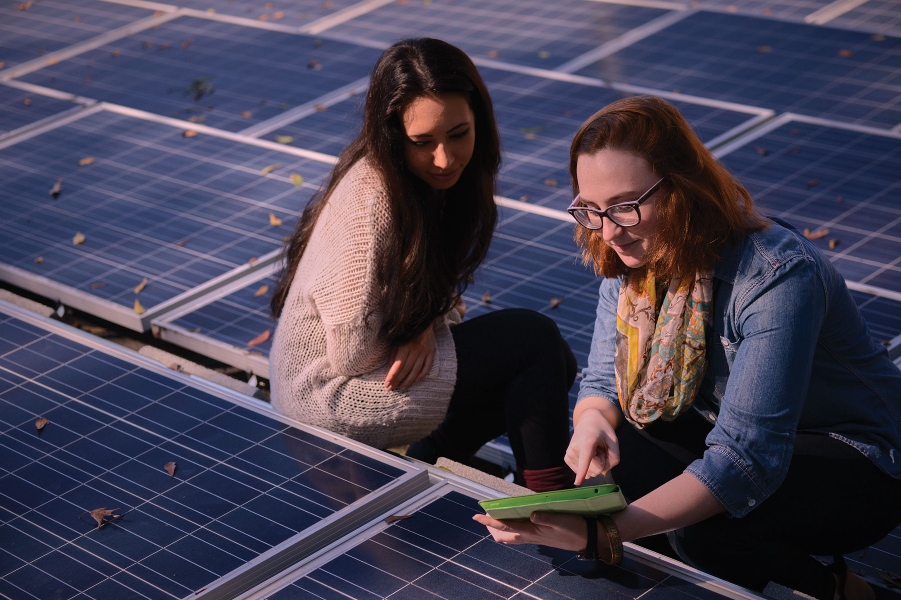 SGA Sustainability Senator
The SGA Sustainability Senator will meet with the Director of The Center for Sustainability and provide reports to the SGA body about updates from the department. The sole duty of the SGA Sustainability Senator is to advocate for student concerns regarding the sustainability in all its facets: environmental justice, education, efficiency, etc.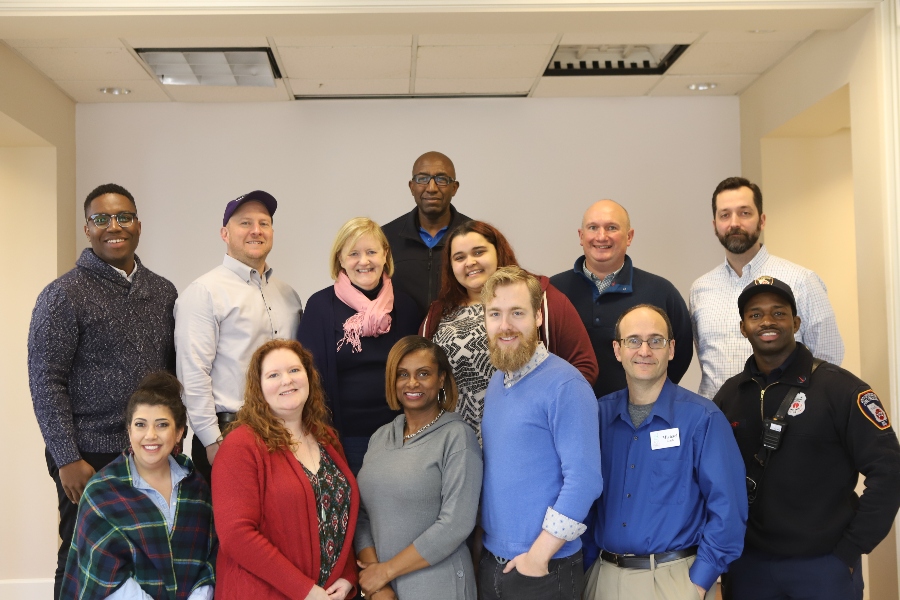 Campus Committees
Student representatives are recruited each year for other sustainability committees that include staff, faculty, and student representatives. Currently, these committees include the Green Revolving Fund Committee, the Arboretum Advisory Committee, and the Bee Campus Advisory Committee.