New Student Academic Advising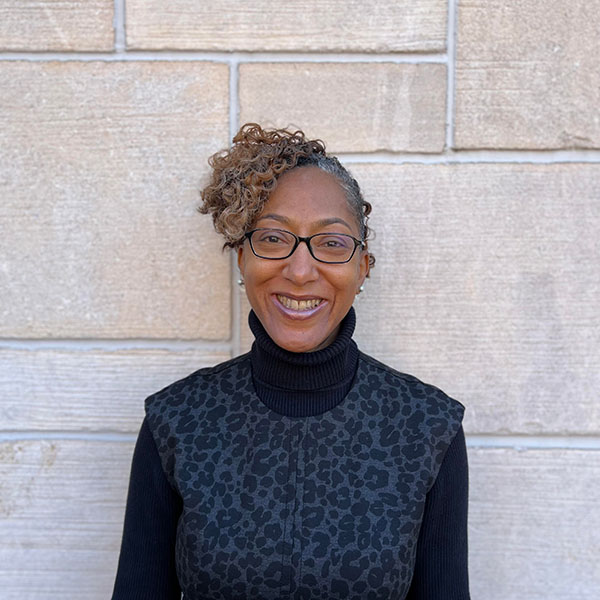 Welcome from the Director
On behalf of the Office of Academic Advising & Accessible Education, welcome to Agnes Scott! As a new student, you may have many questions about our academic programs and policies. Whether you are wondering about degree requirements, selecting courses, choosing a major or what the academic load will be like, this portion of the website can help you start to answer those questions. During the summer, you will be contacted by your SUMMIT Advisor and a SUMMIT Peer Advisor who will provide personalized advice about our curriculum, your major interests and answers to many other questions. I hope you find this information helpful, and I'm happy to answer additional questions you may have. Email me at mquinichett@agnesscott.edu.
Who do you hope to become while at Agnes Scott? What are your strengths and passions? What are your responsibilities to yourself and others? 
Our unique team-based advising program is designed to help you explore these questions and thus encourage the habits of critical reflection that will enrich your life well beyond your time at Agnes Scott.
At Agnes Scott you will work with a Board of Advisors, a team of trained advisors focused on your success. Your Board consists of four elements:
SUMMIT Advisor
Peer Advisors
Major Advisor
Career Advising
SUMMIT Advisors are the foundation of your Board. Your SUMMIT Advisor is assigned to you before your first semester begins and remains with you throughout your time at Agnes Scott. SUMMIT Advisors go well beyond traditional expectations about academic advising. They assist you in integrating your experience at Agnes Scott by providing guidance about course selection, major and career exploration, academic requirements, opportunities such as study abroad, internships and mentored research and how to select the most meaningful co-curricular activities to complement your interests. SUMMIT Advisors will also provide guidance should you have academic difficulty and refer you to additional sources of support when needed.
In the fall semester you will also have SUMMIT Peer Advisors. Peer Advisors are trained upper-class students who work closely with your SUMMIT Advisor to ensure you navigate a smooth transition to life at Agnes Scott.
You will select the next member of your Board of Advisors when you are ready to declare a major, typically in the sophomore year. Your Major Advisor, a faculty member in your major discipline, adds discipline specific knowledge to your advising team. Major Advisors connect you to the distinctive opportunities for your major program both at and beyond Agnes Scott.
The final element of your Board integrates career development in your educational plan. Career Coaches from the Office of Internship and Career Development provide one-on-one and workshop-based support to develop the skills and experiences needed to reach your long-term goals. 
What are my responsibilities as an advisee?
While your Board of Advisors is here to guide you, you are ultimately the center of the advising team.
You should familiarize yourself with the college's academic policies and procedures, degree requirements, academic calendar and important deadlines as outlined in the Agnes Scott College Catalog and other official communications. Equipping yourself by reviewing this material will prepare you for your advising meetings and help you make informed decisions as you develop an integrated and comprehensive educational plan.
When will I meet my advisor?
Starting in July, your SUMMIT Advisor will hold a virtual advising consultation to get to know you, review your answers to questions on the Enrolled Student Form and record your fall course preferences. Once you arrive on campus, you will have both one-on-one meetings with your SUMMIT Advisor and group advising meetings with your SUMMIT Advisor and Peer Advisors. 
What should I do to prepare for my advising meeting?
Read through the descriptions of the required first semester course,

 

LDR 101,

 

and make note of your top choices.
Complete the math skills quiz and the appropriate language placement tests before June 1 (July 18 for transfer students).
Submit the Enrolled Student Form by June 1. Answers on this form help your SUMMIT Advisor prepare a suggested list of fall courses for your summer advising meeting.
Be sure to have official AP score reports and IB or college transcripts sent to the Agnes Scott Registrar if you are expecting credit.
In late June, you will receive an email from your admission counselor with information on how to schedule your advising and course registration appointment. In advance of that virtual meeting, you should familiarize yourself with AscAgnes to see what courses we are offering in the coming academic year. You can search for courses by semester, by academic department, level of instruction or time of day. You do not need to log-in to view the schedule of classes but once you do receive your log-in information by mail, you should log-in to view your account.
When will I register for my fall courses?
The preferences you discuss with your SUMMIT advisor during the summer advising meeting will be used to register you for fall courses. Once summer advising meetings conclude in August, you will be able to see your fall schedule on ASCAgnes. Should you wish to make changes to that schedule, you may do so yourself at that time. Be sure to let your SUMMIT advisor know of any changes.
I'm worried about the academic challenge of Agnes Scott courses. Is any support available?
Yes! Many students experience challenges with the transition from high school to college. We have a variety of resources to assist you in this transition.
You will also be encouraged to use campus centers for academic excellence such as The Resource Center for Math and Science, the Center for Writing and Speaking and the Center for Digital and Visual Literacy. In addition, most departments have course tutors and tutoring schedules are posted online each semester.