First-Year Leadership Development
At some schools, "leadership" is something reserved for upperclassmen. Here, leadership development starts even before your first classes do.
Leadership development is one of the core tenets of SUMMIT. Agnes Scott defines leadership as the practice of effectively mobilizing people to engage challenges. There are many different ways to lead, and everyone has leadership potential. Our job is to help you unlock yours.
You'll be practicing leadership skills and honing your leadership style consistently throughout your four years here, beginning on Day One.
Legacy
Legacy brings all new Scotties together for a two-and-a-half day leadership retreat at the end of orientation week. You'll spend time in groups on campus, participating in activities designed to connect you with your peers and identify your strengths.
You'll also venture off campus to see the impacts of leadership in Atlanta and beyond. Legacy retreats include a trip to the National Center for Civil and Human Rights and other Atlanta attractions like the World of Coca-Cola.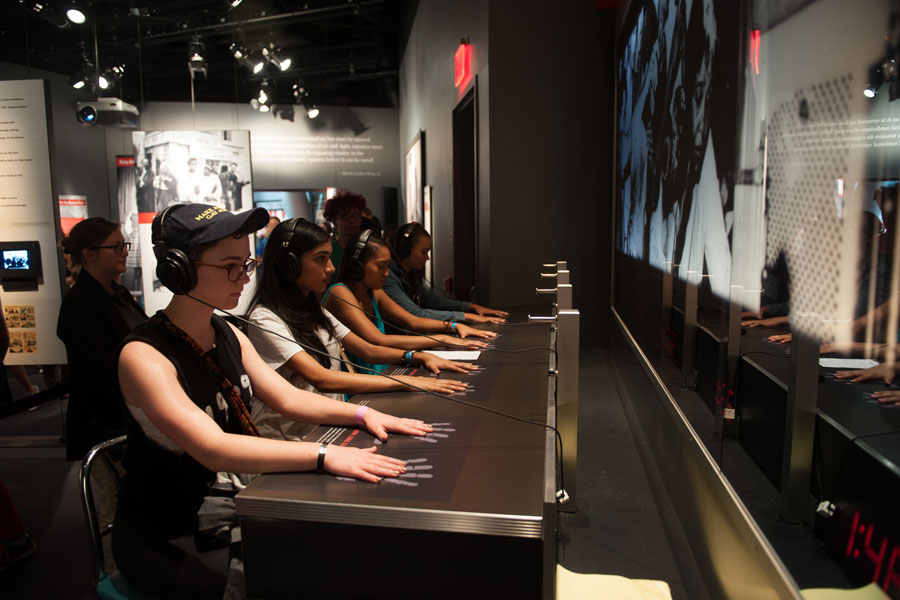 LDR 101: Leadership Prologue
This first-semester leadership seminar shows how the liberal arts inform leadership. You will explore a specific topic through the lens of leadership. You'll focus on five skills on which you'll build both effective leadership and a successful academic career:
critical thinking
writing
public speaking
digital literacy
collaborate with diverse teams
Faculty across all departments teach these seminars, and you're sure to find one that suits your interests.
Last year's LDR: 101 topics included:
Race, Gender and Social Change: Case Studies of Women's Leadership in US History
Leadership in Atlanta
Mexican Muralism and the Rise of Public Art
Leadership and Gender in the Young Adult Fantasy Novel and Film
Sit-ins, Kiss-ins, and Die-ins: Feminist and LGBTQ+ Activism in the Contemporary U.S.