Meet the Chaplain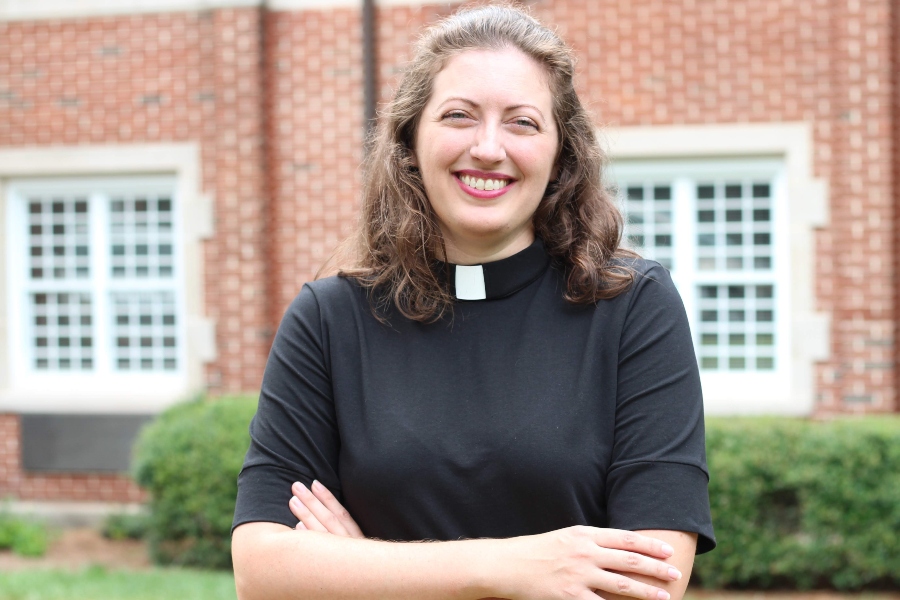 Rev. Sarah Hooker joined the Agnes Scott community as the interim chaplain and director of Religious & Spiritual Life in March 2022.
Rev. Hooker is an ordained Presbyterian pastor that has worked with college students, including Agnes Scott students, for the last five years. She has also worked in a rural upstate New York congregation and done hospital chaplaincy in Philadelphia.
Sarah loves to garden, read fantasy and romance novels, graphic design and will sing all types of music (particularly loudly in her car). Hailing from Minnesota, she will gladly share her favorite "salad" recipes and will enthusiastically find any excuse to grab a cup of coffee with you. 
Chaplain Sarah's office is in Alston 225. You are welcome to stop by anytime during office hours or by appointment. 
You can reach Chaplain Sarah at shooker@agnesscott.edu or by calling 404-471-6437.