Live honorably. Lead boldly. Learn endlessly. Laugh liberally. 
Your time at Agnes Scott is a once-in-a-lifetime opportunity, and the Center for Leadership, Engagement, and Service (CLES) wants to support you in making the most of your experience. We offer a myriad of social, cultural, and educational organizations that foster a vibrant and engaged campus life. We also create opportunities to reinforce and complement your classroom experience. Whether you're leading an organization, planning a social event, or exploring the metro Atlanta area, we're here for you!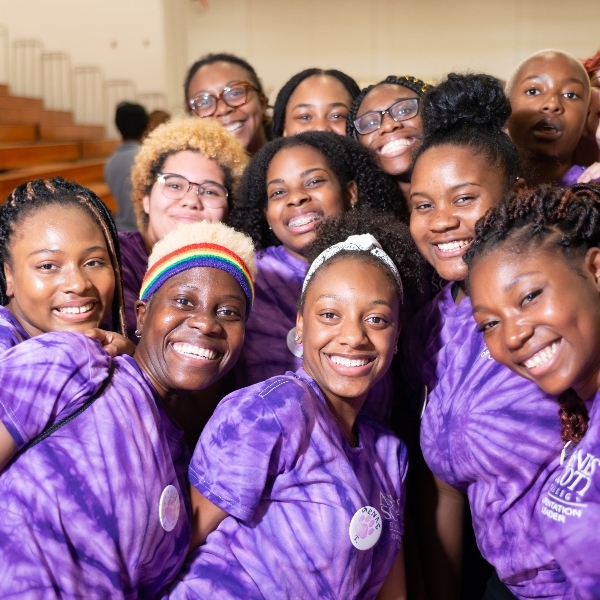 Find Your Place
If you don't see it, create it! A vibrant social life includes connecting with your peers, exploring new places, and adopting new hobbies. We offer 60+ organizations, outdoor excursions and a multitude of student activities. You belong at Agnes Scott College!
Immerse yourself in endless possibilities of social, cultural, religious, political and wellness experiences. Connect with the greater community through engagement projects and events that promote an understanding of yourself, people around you, and the world.
Your journey begins here! The moment you enrolled, you became part of the lifelong Scottiehood. Orientation provides you with resources to successfully transition into the college experience. Orientation Leaders create and facilitate the development of important skills to help you thrive in our community. You may very well find your Scottie squad here!
Agnes Scott College has a rich history in its symbolism and rights of passage. Students celebrate time-honored traditions such as Sophomore Ring Ceremony, Black Cat Week, Founder's Day, and AgnesPalooza.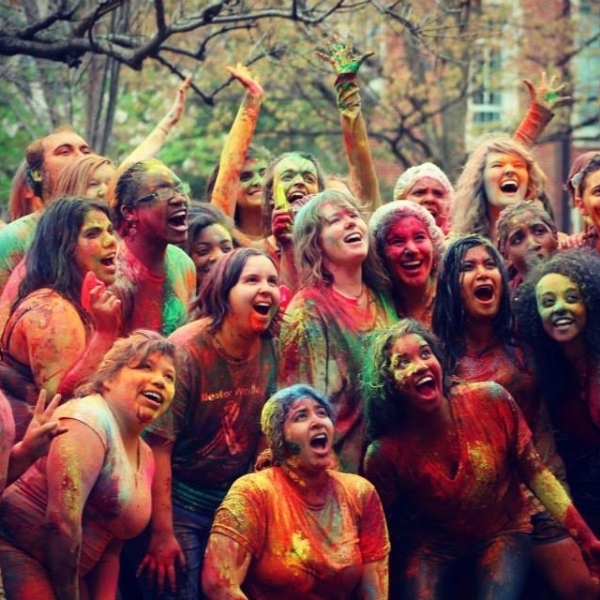 Ignite Your Passion
Welcome to the Scottiehood! The moment you arrive on campus, you will find yourself inspired to engage in the intellectual and social challenges of our times. Your passion is a necessary ingredient for engagement and success. Don't hesitate to innovate!
The Student Government Association, advised by the Center for Leadership, Engagement, and Service is the primary governing body on-campus. The SGA represents the needs and concerns of the student body while fostering an inclusive campus community for all students.
If you don't find a fit in one of our more than 60 organizations, you can start one yourself! Follow a few simple steps: submit a letter of intent, meet with the Director of CLES, select an adviser, recruit members, and create a constitution for approval of your organization's charter! The SGA and IOC jointly approve the charters of all new student organizations. 
Agnes Scott's Programming Board is one of the largest student-run organizations on campus. The board creates and facilitates diverse events that support a vibrant social life for all Scotties!
The Leadership through Event and Activity Development Team enhances social interaction outside the classroom and beyond! Whether you enjoy Trivia Night, BINGO, or our traditional Pancake Jam, there is something you are sure to love!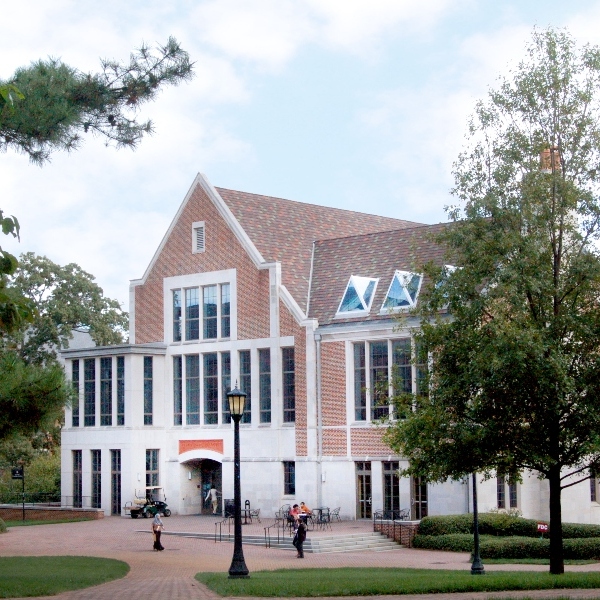 Stay and Go
Explore the possibilities! Campus Services is dedicated to providing Scotties with safe spaces and access to transportation. Whether you want to enjoy an outing with your fellow Scotties or have lunch with your classmates, our campus services will provide a place you can always call home!
The heart and hub of campus, the Alston Campus Center is home to many important places and spaces from The Hub to Mollie's Grille, The Black Cat Café, and several dining areas and lounges. You will also find the information desk, workout room, Cyber Café, USPS Post Office, Amazon Locker (Estrela), and various event venues here!
Explore Downtown Decatur and the city of Atlanta! The Scottie Shuttle offers FREE transportation to all Scotties and operates on a weekly basis. Download the phone app PASSIOGo and immerse yourself in the dynamic community we call home to Agnes Scott College!