Agnes Scott Traditions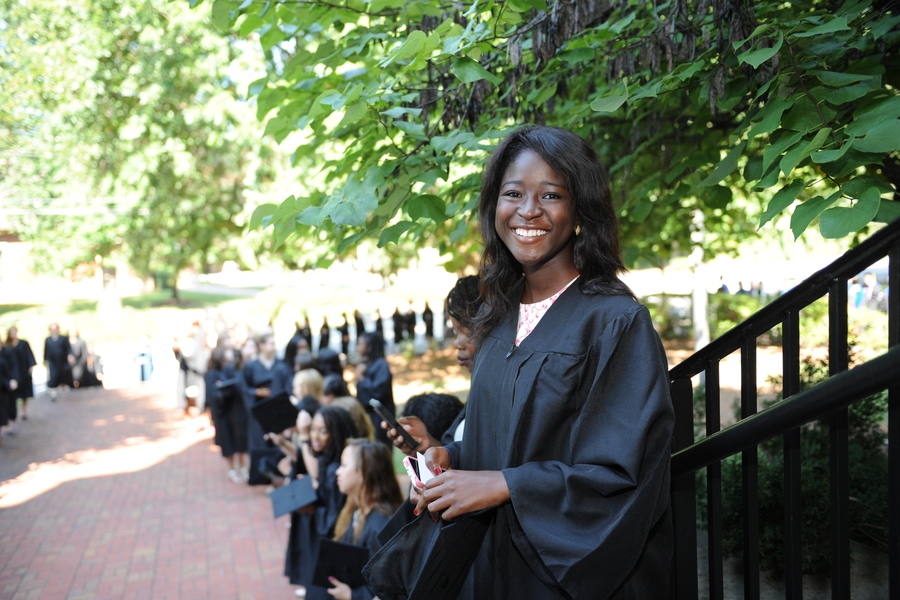 Opening Convocation and Senior Investiture
Agnes Scott College welcomes all students to the campus with Opening Convocation to celebrate the start of another school year. During the convocation, we honor seniors with an investiture ceremony and acknowledge students who are recipients of special awards.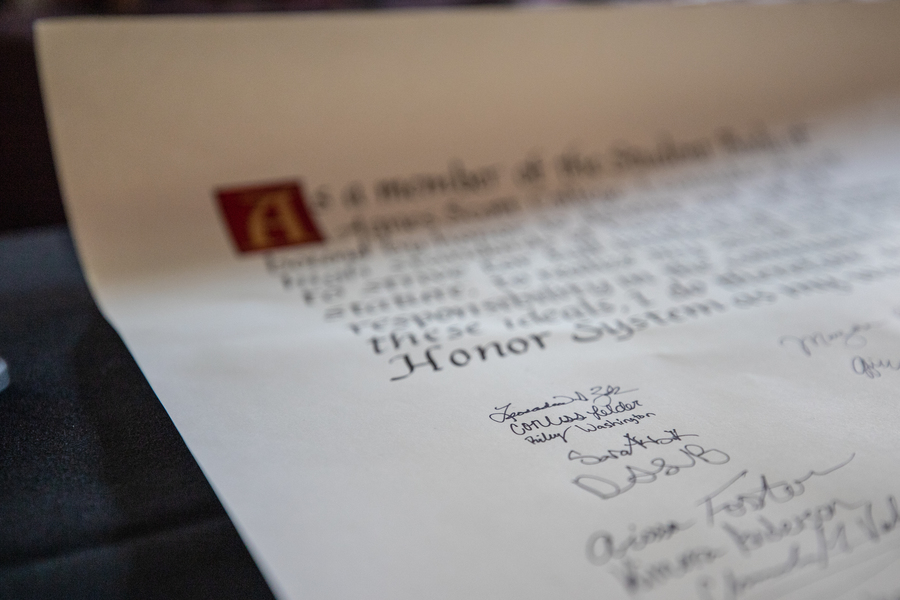 Honor Code 
The cornerstone of Agnes Scott life is the Honor System, which is founded on the support, mature judgment and personal integrity of each student. During new student orientation, each student pledges their support to the regulation and spirit of the community. As members of the Agnes Scott community, students accept responsibility for themselves and their fellow students.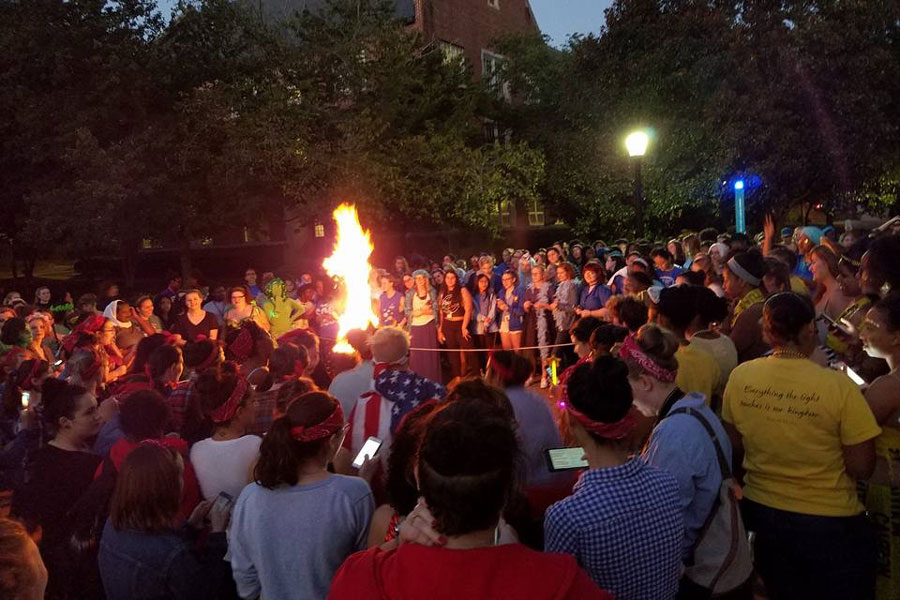 Black Cat
Dating back to 1915, Black Cat is one of the oldest Agnes Scott traditions. What began as a prank night between first-year students and sophomores has evolved into a week-long celebration that marks the end of orientation and the official recognition of the new class in the campus community.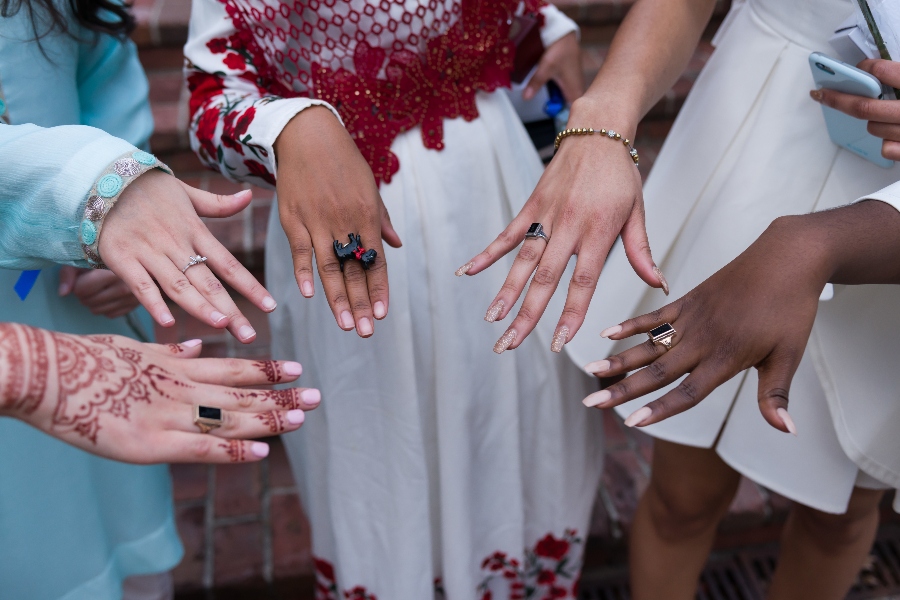 Sophomore Ring Ceremony
A special rite of passage in every Agnes Scott student's college life is the Sophomore Ring Ceremony. Family and friends share in the excitement as sophomores receive their Agnes Scott class rings.  The onyx rings are inscribed with the letters "ASC" and the sophomore's class year. The rings are presented in beautiful wooden boxes bearing the school seal.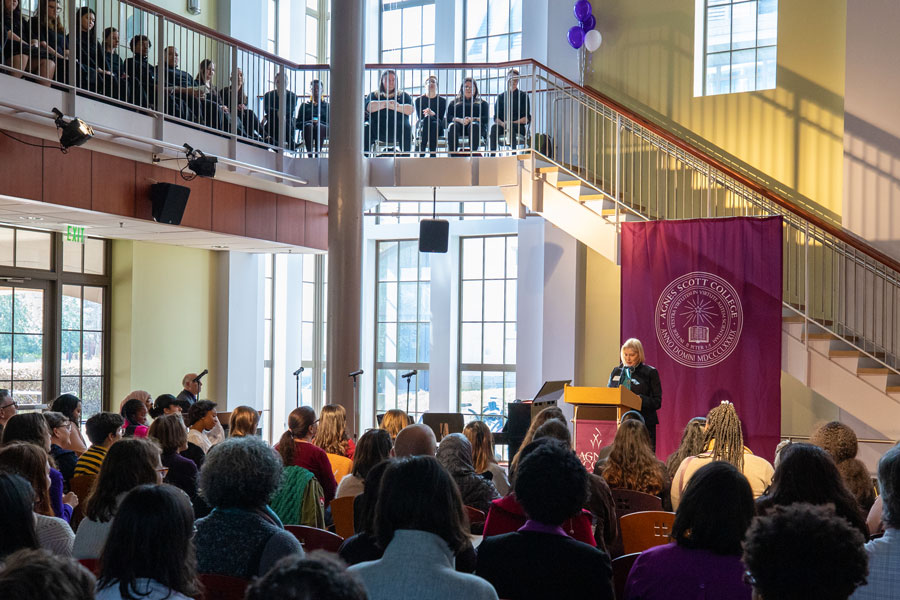 Founder's Day
Every year, usually in February, the college celebrates it's founding – a tradition that dates back to 1918. Over the years, Founder's Day has evolved from a formal dinner with dancing to an afternoon event with speakers and student performances in spoken word and music.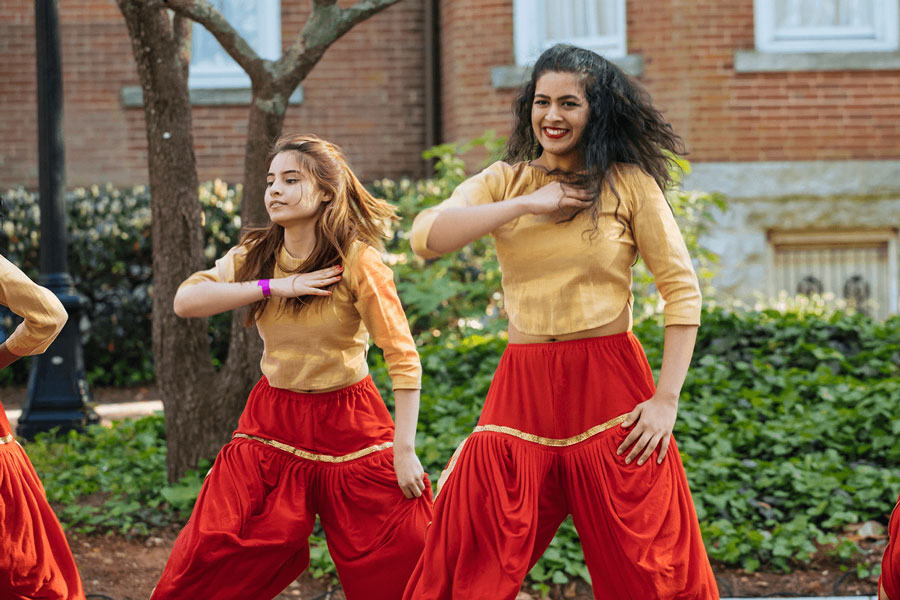 AgnesPalooza
What better way to celebrate spring than AgnesPalooza, a week full of events that include a festival, a dance party, a movie screening, arts and crafts, live music, a comedy show, and events off-campus. Held after students return from spring break, each year has a different theme and events revolving around that theme.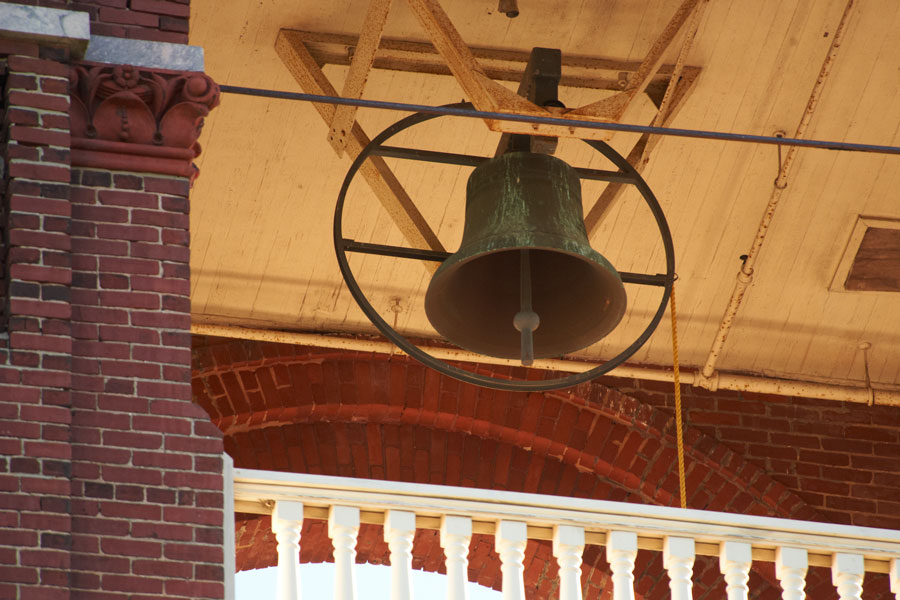 Ringing the Bell
When a senior climbs the tower of Main Hall and rings the bell, everyone on campus knows she has received a job offer or been accepted into graduate school.