About President Zak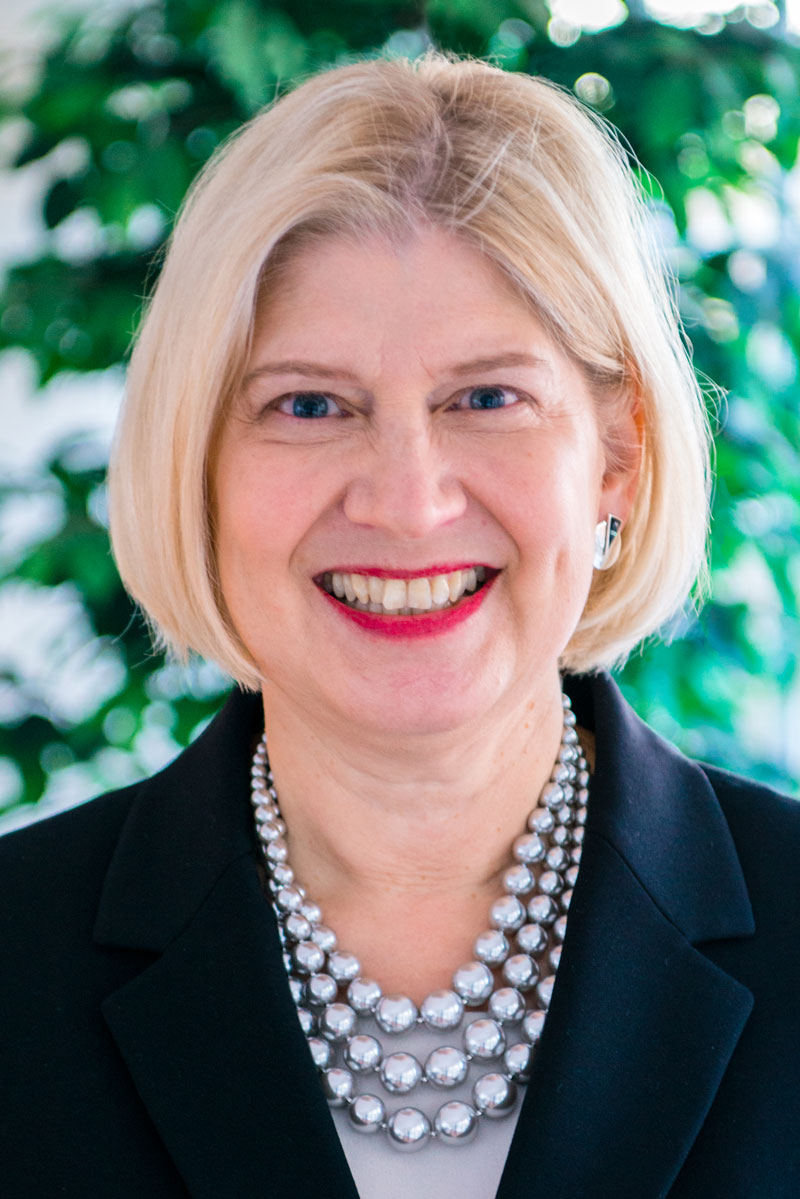 Leocadia I. Zak became the ninth president of Agnes Scott College in July 2018.
A Phi Beta Kappa graduate of Mount Holyoke College, which recognized her as a Woman of Influence in 2012, she holds a JD degree from Northeastern University School of Law.
During Zak's tenure, Agnes Scott has achieved record enrollment and fundraising, launched graduate programs and been recognized by U.S. News & World Report for innovation, teaching, first-year experience and social mobility. The college has continued to build its unique SUMMIT experience by adding signature components for professional success in the junior and senior years. The Sophomore Class Atlanta Leadership Experience (SCALE) provides a weeklong experience in a corporate or non-profit organization, while Applied Career Experiences (ACE), a one-week, one-credit course, gives students an opportunity to make professional connections with community partners. With her appointment of the college's first vice president for equity and inclusion, who now oversees the Office of People and Culture, Agnes Scott has further strengthened its commitment to community and to justice, equity, diversity and inclusion. The college was designated as a Truth, Racial Healing and Transformation Campus Center by the American Association of Colleges and Universities (AAC&U) and launched its first JEDI annual plan in 2020.
Under Zak's leadership, Agnes Scott developed a strategic plan, Pathway to Success, that will guide the college through 2026. Core themes of the plan are providing a transformative education, ensuring student success, building a culture of community and engaging the world beyond the campus. As president, she has also focused on improving the operational efficiency of the college and securing its financial future.
President Zak also hosts an inspiring leadership-centered podcast, Journeys to Leadership, which spotlights women leaders from around the globe to share their stories of success. 
Zak is the immediate past board chair of the Atlanta Regional Council for Higher Education (ARCHE) and serves on the American Council on Education (ACE) Board of Directors and the Executive Committee of the Georgia Independent College Association.  She is a member of the Rotary Club of Atlanta, International Women's Forum (IWF) and the Truist Atlanta Advisory Council. In addition, she serves on the Metro Atlanta Chamber Innovation and Entrepreneurship Advisory Board (IEAB) and is a trustee of Global Communities: Partners for Good, an international non-profit organization. 
With an extensive background in international economic development and international project finance, in 2010, Zak was appointed by President Obama and confirmed by the U.S. Senate to serve as director of the U.S. Trade and Development Agency. USTDA is an independent federal agency that advances economic development and U.S. commercial interests in developing and middle-income countries.
Before joining the public sector, Zak was a partner at the international law firm Mintz Levin, where she practiced international and domestic project finance in the Boston and Washington, D.C., offices.
Zak has taught international project finance as an adjunct faculty member at Georgetown University Law Center and Boston University School of Law.
Updated July 2022