At Agnes Scott, we recognize staff members and administrative offices that demonstrate exemplary work and service to our students and the college at with our annual Promise Awards. Awards are presented each year at the college's Holiday Party in December.
Award Categories
View details for the Promise Awards Criteria
Hourly Staff Member
Recognizes one hourly staff member who exhibits exceptional service and dedication to achievement of the mission and the promise of the college.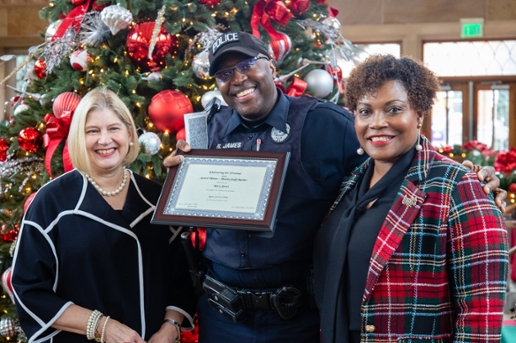 Administrative Staff Member (Non-Manager)
Recognizes one outstanding administrative staff member who exhibits exceptional performance, effort and achievement in her/his role and in the achievement of the overall mission and promise of the college.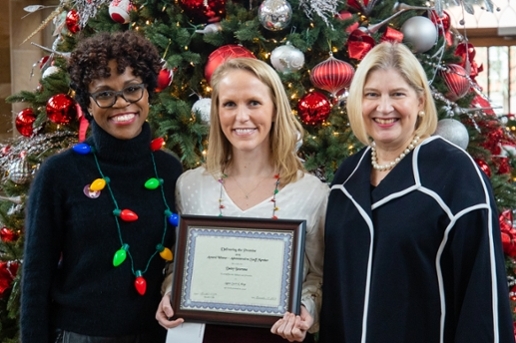 Manager/Supervisor, Program Manager
Recognizes one manager or program manager who exhibits superior management or supervisory skills in managing her/his team or program in accomplishing the mission and the promise of the college.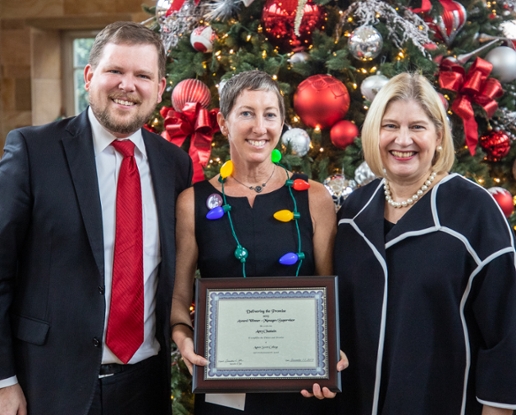 Overall Administrative Excellence
Recognizes a single administrative office that has demonstrated consistently exemplary work or service to individuals or the college as a whole.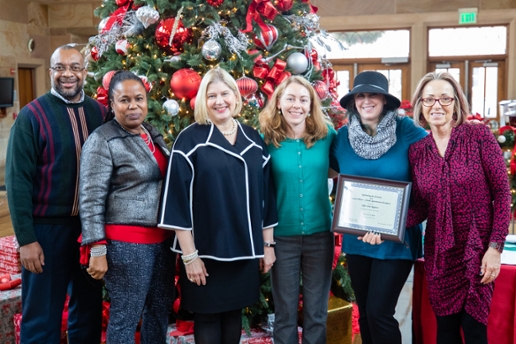 Innovation
This new award recognizes an individual or group of individuals who exhibit creativity of thought toward achieving the mission and promise of the college. Through the application of new ideas or methods, this person or group has promoted student success, improved the student experience, created efficiencies or cost-savings, generated revenue, enhanced the college's visibility, improved quality of life on campus, or something else entirely.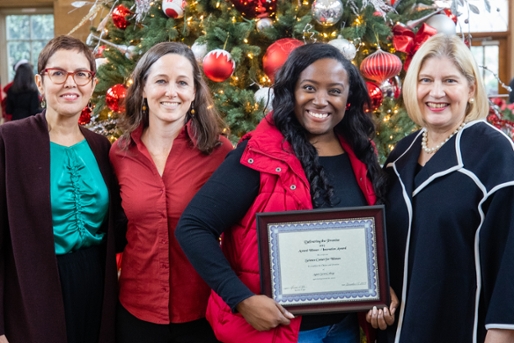 Eligibility
For individual awards, employees must be employed with Agnes Scott a minimum of three (3) years to be eligible.
Once an employee wins an award, she/he is no longer eligible to win for the following five (5) years.
Winners were announced at the college's annual Holiday Party on December 18. Winners received a framed certificate and a $500 check.