Our Seal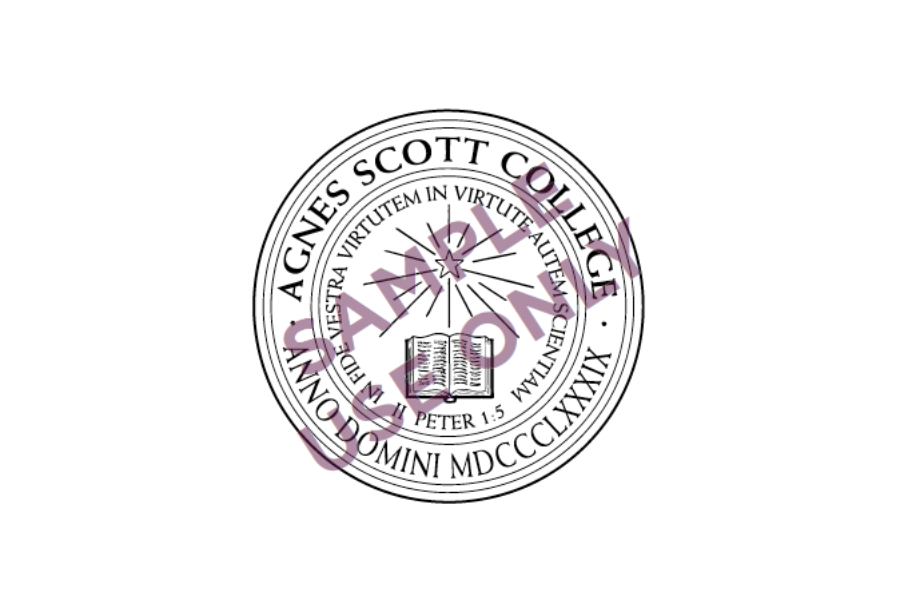 Usage
The seal is to be used only for official college documents and occasions. The seal show here is watermarked as an example only and is not intended for any use.
To discuss use of the seal, please email brand@agnesscott.edu.
Motto
The Agnes Scott College seal bears the motto of the college from II Peter 1:5, "Now add to your faith virtue; and to virtue knowledge."