Meet the Instructors
John Boccio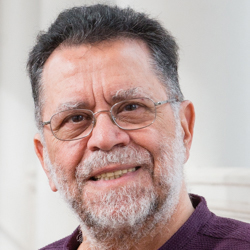 John Boccio was born March 21, 1940, in Brooklyn, New York. He attended New York City public schools and Brooklyn Technical High School. He graduated with a degree in physics from Polytechnic Institute of Brooklyn in 1961 and earned a Ph.D. in theoretical physics from Cornell University in 1967.
Boccio has taught in all areas of the physics curriculum. A professor at Swarthmore College from 1967 to 2013, he conducted research in the areas of particle physics, solid state physics and quantum foundations. He also taught many classes to Swarthmore alumni as part of the college's lifelong learning program.
He has written three textbooks in the area of quantum physics (available online):
"Quantum Mechanics - Mathematical Structure and Physical Structure - Part 1"
"Quantum Mechanics - Mathematical Structure and Physical Structure - Part 2"
"In Search of Quantum Reality"
Now an Emeritus Professor of Theoretical Physics at Swarthmore College, Boccio is retired and currently lives in Decatur, Georgia. He recently taught two continuing education classes at Agnes Scott College, Quantum Theory in Search of Reality (spring 2016) and Chaos, Fractals, Self-Organization and Emergence (fall 2016).
Mark Mandica
Executive Director, The Amphibian Foundation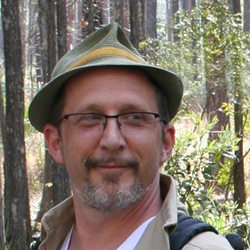 Mark Mandica is the Executive Director of The Amphibian Foundation, a non-profit organization dedicated to the study and conservation of amphibians. His work puts him on the front line in the efforts to conserve declining native and tropical amphibians. He received his B.S. from the University of Massachusetts where his thesis focused on the ephemeral wetland ecology of amphibians. He then went on to the American Museum of Natural History in New York where he worked as a curatorial assistant before moving to south Florida for graduate school at the University of Miami. Mark's M.S. explored the amphibian community ecology in the Everglades as well as photoreception related activity patterns in South Florida bufonids.
Mark is also a professional scientific illustrator and is published in textbooks as well as the journals Science, Nature, Journal of Experimental Biology, Zoology, American Zoologist and many others.
Originally, Mark's academic interests were broadly based on the form, function and evolution of amphibians, with particular interest in the biomechanics of feeding: prey detection, capture and transport. During the course of his studies however, it became increasingly difficult to simply find amphibians outdoors, and as a result, he has joined fellow scientists and naturalists to address the global amphibian decline crisis. Before founding the Amphibian Foundation in 2016, he managed the amphibian conservation program at the Atlanta Botanical Garden.
Mark has now dedicated the majority of his time towards conservation efforts aimed at reversing amphibian declines in the southeast U.S. and abroad.