About Agnes Irvine Scott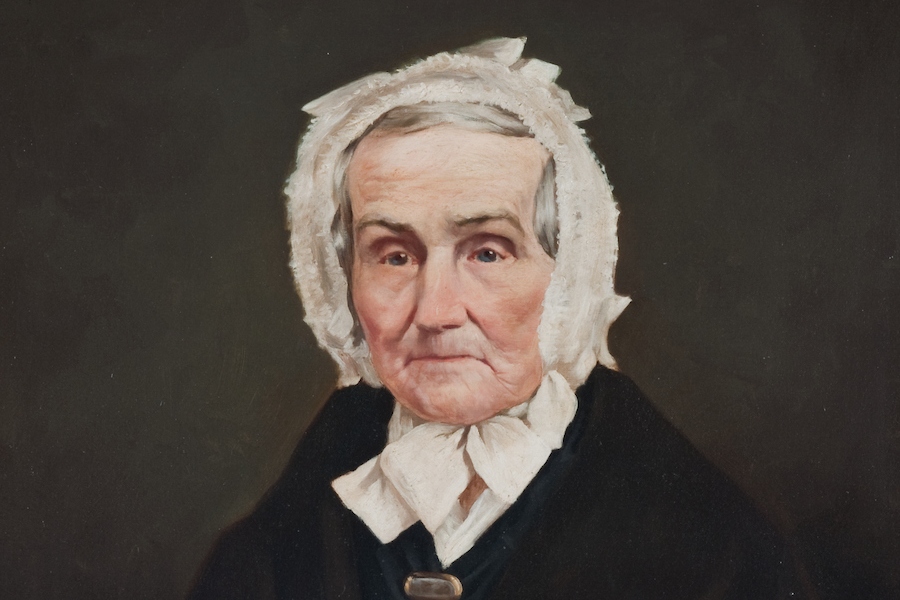 The story of Agnes Irvine Scott and the college that bears her name is one of faith, courage and independence. The college's late-19th century beginnings, rooted in the generosity, faith and progressive thinking of a small group of Presbyterians, very much reflect the values and ideals of Agnes Scott, mother of one of the college's original founders. Agnes was born to an impoverished family in Ballykeel, Northern Ireland, in 1799.
Agnes departed her homeland in 1816 at age 17 with her twice-widowed mother, leaving behind her home in Newry. Buoyed by the works of Burns, Shakespeare and the Bible, and hoping for a better life with family members, she journeyed to Alexandria, Pennsylvania. There she married John Scott, a widower with five children. Together they had seven more children.
Agnes Scott lived long enough to see her family divided by the Civil War. One son, John Scott, became a U.S. senator from Pennsylvania. Another, George Washington Scott, became a successful businessman in Florida and Georgia. He, along with the Rev. Frank Henry Gaines and a group of Presbyterian leaders, founded an institution of higher learning for women in Decatur, Georgia, in 1889.
By helping found the institution that eventually bore his mother's name, George Washington Scott created a dynamic memorial to a woman who valued family as well as faith and learning, first in her native Ireland and then as an immigrant mother in America.
Learn more Agnes Scott College History.