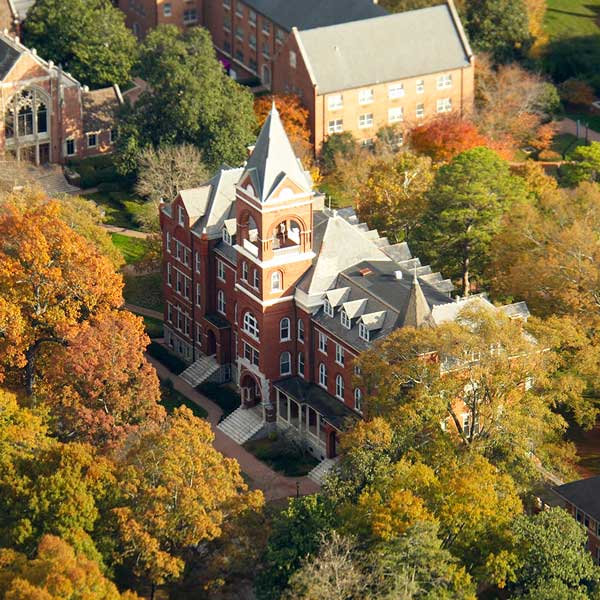 Ruth Oyelere Uwaifo
Phone: 404.471.6318
Email: ruwaifo@agnesscott.edu
Office Location: Campbell 218
Academic Degrees
B.Sc., University of Ibadan, Nigeria

M.Sc., University of California, Berkeley

Ph.D., University of California, Berkeley
Teaching and Scholarly Interests
Professor Oyelere's research and teaching interests include labor and demographic economics, economics of education, development economics, applied econometrics and health economics.
Professional Activities
Recent publications include:
"Diversity and Social Capital in the U.S: A tale of conflict, contact or total mistrust?," with Willie Belton and Yameen Huq. Accepted Paper Review of Economics and Institutions (REI) 2018;
"Single and Investing: Homeownership Trends among the Never Married" with Kusum Mundra.2018. Forthcoming in Housing Studies;
"Do Limited English Students Jeopardize the Education of other Students? Lessons from the North Carolina Public School System" with Tim Diette. Education Economics, Vol 25:2, pp 446-461, 2017;
"Determinants of Homeownership among Immigrants: Changes during the Great Recession and Beyond" with Kusum Mundra. Forthcoming in International Migration Review (available online: doi:10.1111/imre.12311). 2017;
"Global Migration of Talent: Drain, Gain and Transnational Impacts" with Robin Marsh in International Scholarship Program in Higher  Education:Pathways for Social Change. Ed. Joan R. Dassin, Robin Marsh and Matt Mawer. Palgrave Macmillan. October 2017;
"Gender and Racial Differences in Peer Effects of Limited English Students: A Story of Language or Ethnicity? " with Tim Diette. IZA Journal of Migration Vol 6:2. 2017.
Web Links
Department of Economics website