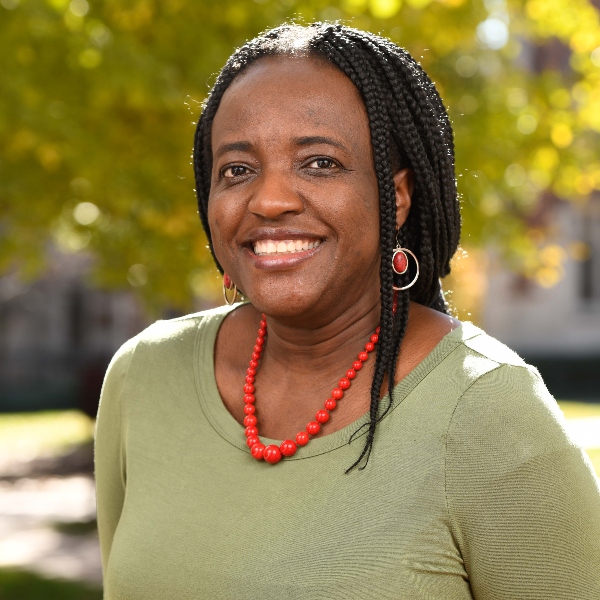 Ruth Oyelere Uwaifo
Phone: 404.471.6318
Email: ruwaifo@agnesscott.edu
Office Location: Campbell 218
Academic Degrees
B.Sc., University of Ibadan, Nigeria

M.Sc., University of California, Berkeley

Ph.D., University of California, Berkeley
Teaching and Scholarly Interests
Professor Oyelere's research interests fall into four main fields: development economics, labor and demographic economics, education economics and health economics. However, most of her current and past research lies at the intersection of two or more of these fields. Her teaching interests include labor economics, microeconomics, development economics and senior research seminar.
Professional Activities
Professor Oyelere is a research fellow at both the Institute for the Study of Labor (IZA) and the Global Labor Organization (GLO). She is also a research affiliate of Households in Conflict Network (HiCN). Her past published research can be found in several leading journals including Journal of Development Economics (JDE), American Economic Review (P&P) and Small Business Economics. She is a member of the American Economic Association (ASSA) and a Board Director of the African Finance and Economics Association (AFEA).
Her recent publications include:
"Does violent conflict affect the labor supply of farm households? The Nigerian experience," forthcoming in Agricultural and Resource Economics Review, with John Odozi.
"Do crop purchase programs improve smallholder welfare? The case of Zambia's Food Research Agency," Agricultural Economics 51, no. 4 (2020): 519-533, with Winnie Fung, Lenis Sawedo O. Liverpool-Tasie and Nicole M. Mason.
"Homeownership trends among the never married," Housing Studies 34, no. 1 (2019): 162-187, with Kusum Mundra.
Web Links
Department of Economics website