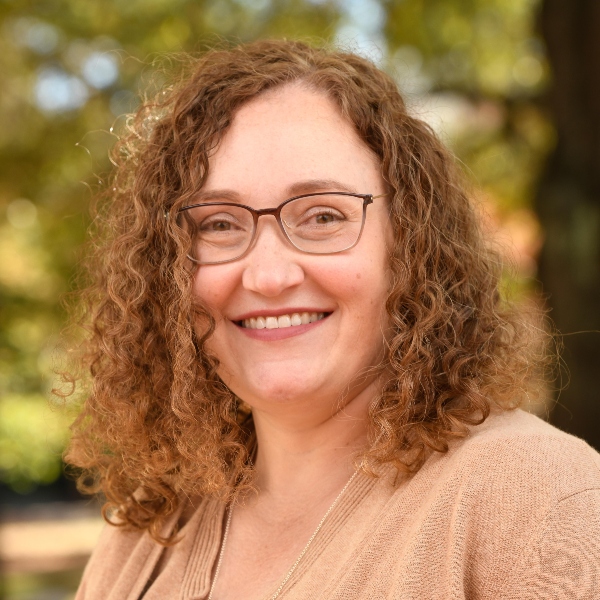 Amy E. Patterson
Phone: 404.471.5503
Email: apatterson@agnesscott.edu
Office Location: Campbell 118
Academic Degrees
B.A., Williams College

M.H.S., Johns Hopkins Bloomberg School of Public Health

Ph.D., Emory University
Teaching and Scholarly Interests
Professor Patterson is a global health practitioner with experience in the development, implementation and evaluation of community- and health-facility-based infectious disease and child health programs in Africa and with a particular focus on multi-level determinants of heath behaviors. She is also a health communications specialist with experience studying, developing, and implementing malaria behavior change communication activities, drawing on theory and methods from the social-behavioral sciences, epidemiology, media studies, health systems, education, cultural anthropology, and linguistics.
Her research interests include: culturally-specific health communication strategies and multi-level interventions to encourage recommended health behaviors, empower patients and caretakers and improve patient-provider communication; production, reception, re-circulation and effects (intended and unintended) of health communications and health interventions; health worker performance, decision-making processes, and the behavioral economics of non-adherence to recommended practice; relationships between global-level health policy and discourse, and everyday practice at the national, health facility and community levels; language, gender, culture, and power in interactions between stakeholders at different levels of health systems; global malaria elimination and eradication efforts (past and present); community-based and community-directed interventions. 
Professional Activities
Recent publications:
Wills AB, Smith S, Anshebo GY, Graves PM, Endeshaw T, Shargie EB, Damte M, Gebre T, Mosher AW, Patterson AE, Tesema YB, Richards FR, and Emerson PM. Durability of PermaNet 2 long-lasting insecticidal nets over 3 to 32 months of use in Ethiopia: 1. Physical durability.

 

Malaria Journal. (Submitted January 2013)
Richards FO, Emukah E, Graves PM, Nkwocha O, Nwankwo L, Rakers L, Mosher A, Patterson AE, Ozaki M, Nwoke BEB, Ukaga CN, Njoku C, Nwordu K, Obasim A, and Miri ES. Community-Wide Distribution of Long Lasting Insecticidal Nets Can Halt Transmission of Lymphatic Filariasis in Southeast Nigeria.

 

American Journal of Tropical Medicine and Hygiene. (Submitted December 2012)
Winskell K, Brown PJ, Patterson AE, and Mbakwem B. (in press) Making Sense of HIV/AIDS in Southeast Nigeria: Fictional Narratives, Cultural Meanings, and Methodologies in Medical Anthropology,

 

Medical Anthropology Quarterly.
Wei SC, Vanden Eng JL, Patterson AE, et al. (2012) Effect of the Expanded Program on Immunization Contact Method of Data Collection on Health Behaviors in Mali.

 

Journal of Infectious Diseases. 205 (Supplement 1): S103-S111.
Wei SC, Vanden Eng JL, Patterson AE, et al. (2012) Validity of Expanded Program on Immunization Contact Method Health Behavior Estimates in Mali.

 

Journal of Infectious Diseases. 205 (Supplement 1): S112-S119.
Graves PM, Ngondi JM, Hwang J, Getachew A, Gebre T, Mosher AW, Patterson AE et al. (2011) Factors associated with mosquito net use by individuals in households owning nets in Ethiopia.

 

Malaria Journal, 10:354.
Web Links
Public Health Program