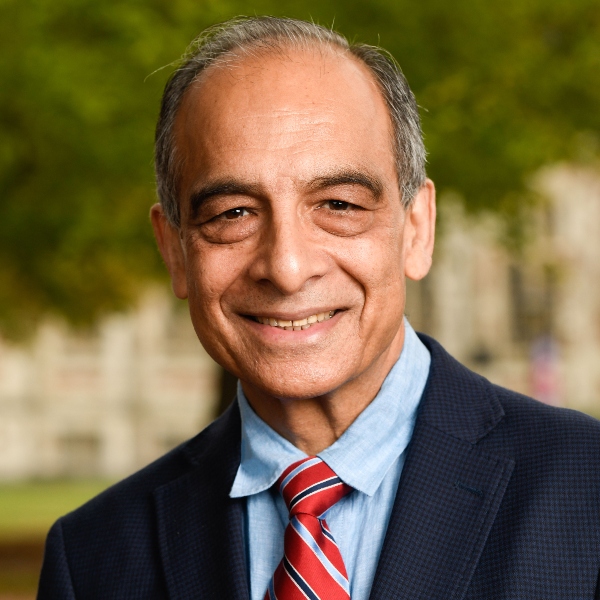 Waqas A. Khwaja
Phone: 404.471.5056
Email: wkhwaja@agnesscott.edu
Office Location: Buttrick 226
Academic Degrees
B.A., Government College, Lahore, Pakistan

LL.B, Punjab University Law College, Lahore

M.A., University of the Punjab

M.A., Emory University

Ph.D., Emory University
Teaching and Scholarly Interests
Professor Khwaja specializes in the areas of Victorian literature, British Romanticism, and Postcolonial literature and also teaches courses in Creative Writing. He has published critical articles on English, Postcolonial, Urdu, and Punjabi writers and edited two anthologies of Pakistani literature, translating fiction and poetry from Urdu and Punjabi into English. He has published four volumes of original poetry and a literary travelogue about his experiences as Honorary Fellow of the University of Iowa's International Writing Program. A native of Pakistan, he was a practicing lawyer, professor of law, and a regular columnist for the national papers before migrating to the States in 1994. 
Ongoing research and writing includes a monograph on Sir William Jones and the Hastings' Circle, British Indian Scholars-Administrators of the 18th century; the conflation of Romanticism with Imperialism; critical articles on selected South Asian writers; and the pertinence of Gothic texts to the contemporary world.
Professional Activities
Publications
Books:
Hold Your Breath

 

(poetry). Oxford: UK. The Onslaught Press. 2017.
Modern Poetry of Pakistan. A selection of poems by 44 poets translated from seven Pakistani languages.

 

Translation editor. Iftikhar Arif, editor. Dalkey Archive Press, 2011.
No One Waits for the Train. A collection of poems about events surrounding the partition of India. Alhambra Publishers, Bertem, Belgium, 2007.
Writers and Landscapes. An account of experiences with the International Writing Program. Lahore: Sang-e-Meel, 1991.
Mariam's Lament and Other Poems. Lahore, Pakistan: Sang-e-Meel, 1992. 
Six Geese from a Tomb at

 

Medum (poetry). Lahore, Pakistan: Sang-e-Meel. 1987. 
Short Stories from Pakistan. Edited, with translations,

 

notes

 

and a critical introduction. New Delhi, India: UBS and South Asian Books. 1992.
Mornings in the Wilderness, An Anthology of Pakistani Literature. Edited, with translations from Urdu, notes on authors, and a critical introduction. Lahore: Sang-e-Meel, 1988
Cactus: An Anthology of Recent Pakistani Literature. Edited, with translations from Urdu and Punjabi. Writers' Group Publication. 1984.
Web Links
Department of English Web site