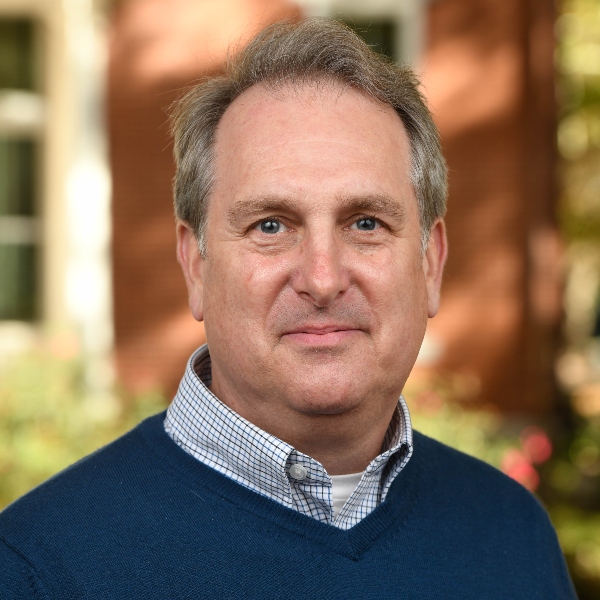 Gordon (Toby) Emert Jr.
Phone: 404.471.6897
Email: temert@agnesscott.edu
Office Location: Buttrick 321
Academic Degrees
B.A., Longwood College
M.Ed., The College of William and Mary
M.A., University of Tennessee
Ph.D., University of Virginia
Teaching and Scholarly Interests
Dr. Emert's interests include applied theatre, theatre for youth, digital narrative/storytelling, children's and young adult literature, and LGBTQ+ issues.
Professional Activities
Co-editor, English Journal, flagship journal of the National Council of Teachers of English (NCTE)  - 2018-2021
Recent Grant-funded Projects:
 National Endowment for the Humanities, "Shakespeare and Digital Storytelling Summer Institute for High School English Teachers" (2021)
U.S. Department of Education, "Delving into the Digital Humanities with Secondary Teachers" (2017)
National Council of Teachers of English (NCTE) Research Foundation, "ESL Learners and High-tech Storytelling: Promoting Academic Confidence" (2016)
Recent Scholarship:
Journal Articles:
Emert, Toby, and Young, Craig. "Pushing the LGBTQ+ Conversation Forward: An Interview with Roxanne Henkin." English Journal 110 (1) (2020): 87-91.
Emert, Toby. "'Refugee Youth, Digital Storytelling, and Academic Confidence." European Journal of Applied Linguistics and Teaching English as a Foreign Language 8 (1) (2019): 61-81.
Emert, Toby. "Pairing Poetry and Technology: Teaching from the 'Outside Inward.'" English Journal 104 (2015): 59-64.
Emert, Toby. "Interactive Digital Storytelling with Refugee Children." Language Arts 91 (2014): 401-415.
Book Chapters:
Emert, Toby. "The Transpoemation Project": Poetry, Heterosexism, and Digital-age Storytelling." In Empowering Student Voice through Arts Integration and Young Adult Literature. Eds. Becki Maldonado, Leilya Pitre, and Victor Malo. Rowman & Littlefield, 2021 (in press).
Emert, Toby. "Visualizing Hope: Digital Storytelling with Refugee-background Children." In Humanizing Grief in Higher Education: Narratives of Allyship and Hope. Eds. Stephanie Anne Shelton and Nicole Sieben. Routledge, 2021 (in press).
Emert, Toby. "Dadaism, Found Poetry, and Close Reading in the ELA Classroom." In A Symphony of Possibilities: A Handbook for Arts Integration in Secondary English Language Arts. Eds. Kathie Macro and Michelle Zoss. National Council of Teachers of English, 2019: 51-64.
Emert, Toby. "Puncturing the Silence: Teaching The Laramie Project in the Secondary English Classroom." In Teaching, Affirming, and Recognizing Trans and Gender Creative Youth: A Queer Literacy Framework. Ed. sj Miller. Palgrave Macmillan, 2016: 249-261. (Book won the 2017 American Educational Research Association Division K Exemplary Research Award and Michigan Council of Teachers of English 2018 Outstanding Book Award)
Web Links