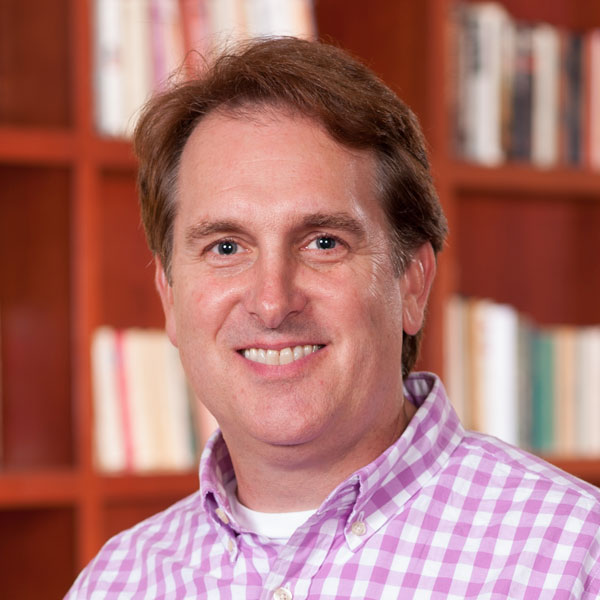 Gordon (Toby) Emert Jr.
Phone: 404.471.6897
Email: temert@agnesscott.edu
Office Location: Buttrick 321
Academic Degrees
B.A., Longwood College
M.Ed., The College of William and Mary
M.A., University of Tennessee
Ph.D., University of Virginia
Teaching and Scholarly Interests
Dr. Emert's interests include English education, 21st-century literacies, arts and education, and technology in language arts classrooms. He teaches writing instruction, creative writing, and children's and young adult literature. Additional research interests are teaching as an art form and authentic and alternative assessments.
Professional Activities
Publications
Articles:
Emert, Toby. "Pairing Poetry and Technology: Teaching from the 'Outside Inward.'" English Journal 104 (2015): 59-64.
Emert, Toby. "Interactive Digital Storytelling with Refugee Children." Language Arts 91 (2014): 401-415.
Emert, Toby. "'Hear a Story, Tell a Story, Teach a Story': Digital Narratives and Refugee Middle Schoolers." Voices from the Middle 21 (2014): 33-39.
Emert, Toby. "An Interview with a New Voice in Young Adult Literature, Thanhha Lai: Vietnamese Refugee, Accidental Poet, National Book Award-winner." SIGNAL Journal 37 (2014): 31-33.
Emert, Toby. "'The Transpoemations Project': Digital Storytelling, Contemporary Poetry, and Refugee Boys." Intercultural Education 24 (2013): 355-365.
Book Chapters:
Emert, Toby & Hall, Maureen. "Greater Satisfaction from the Labor: Creative Writing as a Text Response Strategy in the Teacher Education Classroom." In Creative Writing and Education. Ed. Graeme Harper. Multilingual Matters/Channel View Publishers (UK). 57-67.
Emert, Toby. "Aesthetic Responses to Cultural Displacement—Using Autobiography, Poetry, and Digital Storytelling with Refugee Boys: a Case Study." In Framing Peace: Thinking About and Enacting Curriculum as "Radical Hope." Eds. Hans Smits and Rahat Naqvi. Peter Lang Publishing, 2015. 159-165.
Presentations:
Emert, Toby . (2015, March). "Storytelling, Digital Filmmaking, and Refugee Middle Schoolers." Teachers of English to Speakers of Other Languages, Toronto, Ontario (Canada).
Emert, Toby. (2014, July). "Transmedia Storytelling with Refugee Learners: An Action Research Approach." The United Kingdom Literacy Association Conference, Brighton, England.
Emert, Toby. (2014, June). "Privilege and Neglect: Practicing Lesser-known TO Gamesercises." 20th International Conference on Pedagogy & Theatre of the Oppressed, Omaha, NE.
Emert, Toby. (2014, March). "Using Autobiography, Poetry, and Digital Storytelling with Refugee Boys: a Case Study." Society for Information Technology and Teacher Education International Conference, Jacksonville, FL.
In addition, Dr. Emert has published poems, book reviews, interviews, a number of peer-reviewed journal articles, and more than 150 articles appearing in popular magazines, newspapers, and on websites.
Web Links
Department of Education's website