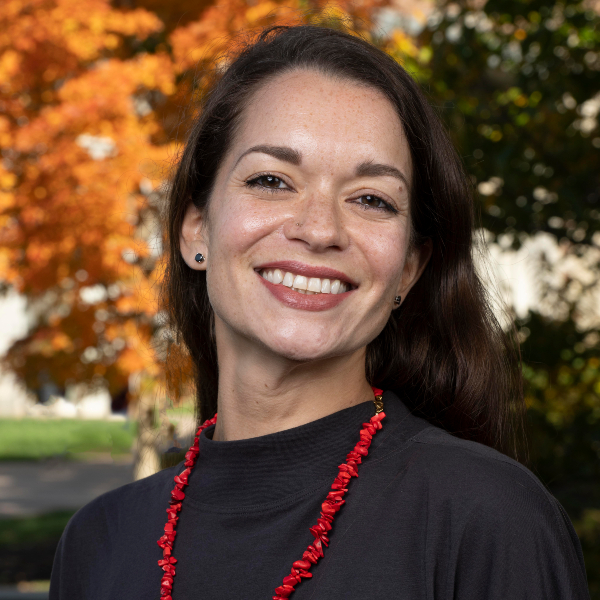 Carmen Carrion
Phone: 404.471.6464
Email: ccarrion@agnesscott.edu
Office Location: Bullock 124e
Academic Degrees
BS in Applied Biological Sciences, Georgia Institute of Technology
MS in Applied Biological Sciences, Georgia Institute of Technology
PhD in Teaching and Learning Sciences with a concentration in science and engineering pedagogy, Georgia State University
Teaching and Scholarly Interests
Carmen's current research interests are over the implementation of virtual reality in Human Anatomy and Physiology laboratories, to better understand the impact of technology on learning outcomes.
Professional Activities
During her doctoral studies she focused on the design of learning environments and problem-based curriculum to better understand how learning spaces and activities affect how an individual develops science and engineering practices. She then completed postdoctoral work at Georgia Institute of Technology in their Biomedical Engineering Department continuing her work on learning spaces but now investigating how engineering students learn in a Problem Solving Studio (PSS).