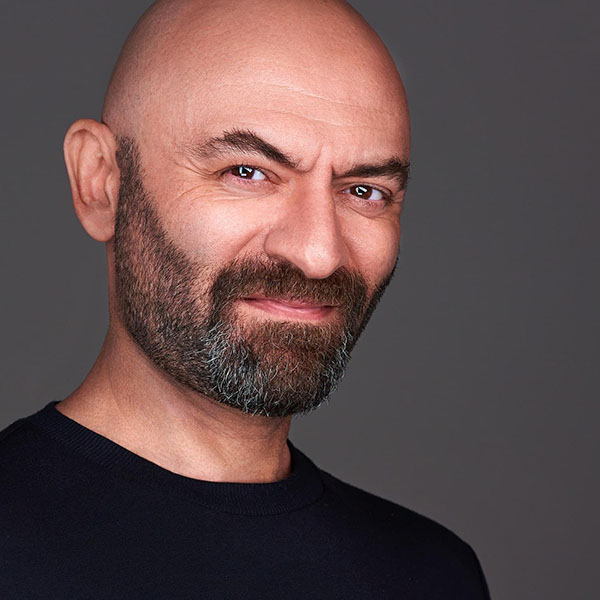 Emrah Kotan
Email: ekotan@agnesscott.edu
Office Location: 100 Presser Hall
Academic Degrees
B.M., Hacettepe University Ankara State Conservatory (Percussion Performance)
M.M., Georgia State University (Jazz Studies)
Teaching and Scholarly Interests
Emrah Kotan is a classically trained percussionist who came to the United States from his native Turkey and received a Master's degree in Jazz Studies from Georgia State University. His debut album, The New Anatolian Experience, is a collection of original compositions and arrangements that fuse world music and jazz, creating stylistically sophisticated vibes and a genuine model of personal artistic expression.
After playing some of the most renowned venues in the world such as the Istanbul Jazz Festival, Playboy Jazz Festival, and The Blue Note in New York, Emrah is one of the most sought after musicians in the Atlanta music scene. His unique musical ability transcends many genres and cultures. He is involved in various musical projects, including his own, and is the drummer/percussionist for Grammy Award-winning artist, India.Arie.
Aside from performing, Emrah is an enthusiastic music educator who has conducted master classes and has taught many students over the years, some of which who have been awarded music scholarships by the colleges of their choice. Emrah teaches students of all ages privately and is the Director of the Jazz and World Percussion Ensembles at Agnes Scott College. He lives in Atlanta, GA.
Emrah Kotan proudly endorses Pearl drums and percussion.
His scholarly interests include world rhythms and percussion styles as well as drum set applications of all genres and styles.
Professional Activities
Emrah plays for his own band, India Arie, The Traci Wynn Trio, Theresa Hightower, The Jean-Pierre Verbist Flamenco Duo, and The Velvet Note Jazz Club Open Mic House Band to name a few.
He has recorded an album, The New Anatolian Experience. Some of the venues he has played at include the Blue Note New York, Verizon Center, Nokia Center, Beacon Theatre, Ryman Theatre, Cobb Energy Center, Montreux Jazz Festival in Switzerland, Saint Dennis Jazz Festival, Antib Jazz Festival, Montpellier Jazz Festival in France, Istanbul Jazz Festival, Izmir Jazz Festival in Turkey, Savanah Jazz Festival, Atlanta Jazz Festival, Arizona Jazz Festival, Las Vegas Jazz Festival, Milwaukee African Festival, Chicago African Festival, Tobago Jazz Experience in Trinidad and Tobago, Java Jazz Festival in Indonesia and Singapore Jazz Festivals.
Awards & Honors
Finalist, Senkop Music's Best Drum Solo in Turkey Competition
Finalist, Guitar Center Drum Off Regional
Two-time Winner, Future of Jazz Competition