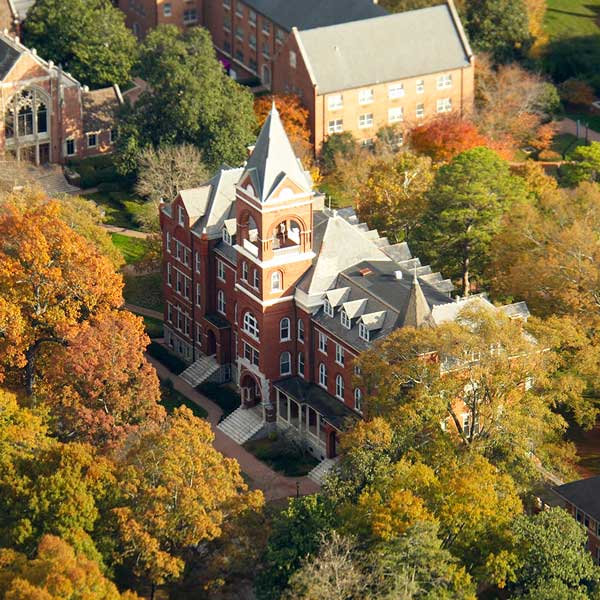 Dawn-Marie James
Email: djames@agnesscott.edu
Office Location: 104 Presser Hall
Academic Degrees
B.M., The University of Windsor
Teaching and Scholarly Interests
A high honors graduate in music from the University of Windsor (Ontario, Canada), Dawn-Marie boasts many awards, including Jamaica's 2002 Edna Manley Award for Excellence in Classical Performance, a JAMI (Jamaican Music Industry Award) for Best Vocal Performer in Classical Music, prize winner in the prestigious Johann Sebastian Bach competition in Leipzig, Germany, a scholarship in Spanish music to Santiago de Compostela in Spain and was a finalist in the International Song Competition in Brazil.  As one of Jamaica's premier classical performers, Dawn-Marie enjoyed engagements in Jamaica with the National Chorale and Orchestra of Jamaica, Jamaica School of Music, Jamaica Musical Theatre Company and the Virtue-James Studio. 
As a now-native Atlantan, she has performed extensively with The Atlanta Opera for 13 years, singing more than ten roles, under the baton of former Artistic Director William Fred Scott.  Also in Atlanta, she has performed solo engagements with the Grammy Award-winning Atlanta Symphony Orchestra during their acclaimed summer series at Chastain Park, the Atlanta Bach Choir, the Cobb Symphony Orchestra and at Georgia State University. She is president of The Carilanta Players, a theatre group that performs pieces by Caribbean and American writers.  Additionally, Dawn-Marie has performed in various special events throughout the Western hemisphere, including Jamaica, the United States and Canada. Currently she tours with musicians Sam Hagan and Mac Framton in An American Portrait.
Dawn-Marie recently became a Fellow at the Trinity College of London (FTCL).  She, along with two colleagues, teach diversity workshops for children at Citibank's "Bring your Children to Work" Day. 
Professional Activities
When not performing, Dawn-Marie shares her craft and passion by teaching at Agnes Scott College and in private instruction. She also directs the choir at Saint Michael and All Angels Episcopal Church. Dawn-Marie has released her first professional recording, Simply Dawn-Marie, a diverse and enthralling collection of arias, art songs and traditional Jamaican melodies.