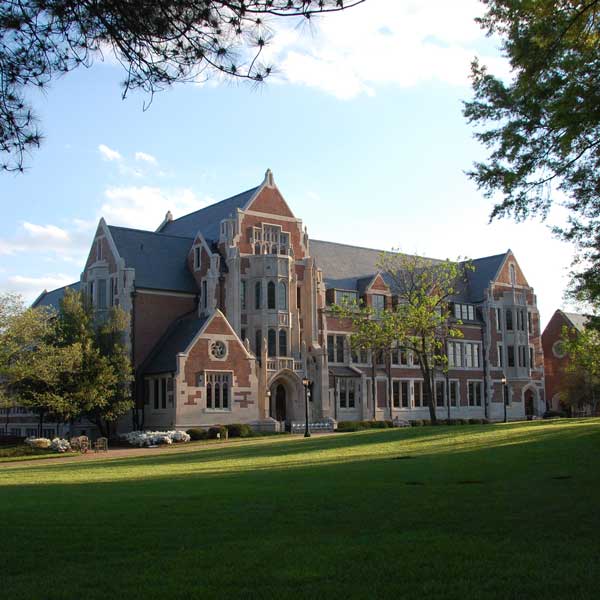 Elena Dorozhkina
Email: edorozhkina@agnesscott.edu

Academic Degrees
D.M.A., University of North Texas (Piano Performance, Collaborative Piano)
M.M., University of Northern Iowa (Piano Performance)
M.M., Saint Petersburg State Music Conservatory named after N.A. Rimsky-Korsakov, Russia (Piano Performance, Piano Pedagogy, Collaborative Piano, Chamber Ensemble)
B.A., Herzen State Pedagogical University of Russia, Saint Petersburg, Russia (Piano, Voice, Choral Conducting)
B.M., Tyumen College of the Arts, Tyumen, Russia (Piano Performance, Piano Pedagogy, Collaborative Piano)
Teaching and Scholarly Interests
Russian native, Dr. Elena Dorozhkina has graduated from the renowned Saint-Petersburg State Music Conservatory named after N. A. Rimsky-Korsakov, Russia, with degrees in piano performance, collaborative piano, and piano pedagogy, and earned her DMA in piano performance from the University of North Texas, the USA. Elena won prizes in a number of International and National Piano Competitions in the USA, Germany, Ukraine, and Russia. 
Dr. Dorozhkina's teaching and performing experience contains over twenty years and ranges from elementary school to the university level in both the U.S. and Russia. Both, Russian and American cultures and educations she has received, benefit her teaching with a range of best features. Elena is a strong advocate for teaching based on Russian Piano Method School, which is centered on an incessant attention to a production of good quality sound, well-rounded technique, meaningfulness and expressiveness-based performance. Elena believes that every student is gifted with music talent and thus, she stimulates her students to express their artistic ideas, as well as encourages them to become a diversely skilled musicians, independent music leaders, educators, interpreters, and true artists. 
In the fall of 2021, Elena was appointed as a piano faculty at Agnes Scott College to teach private piano lessons, group piano class I-IV sequence, and collaborate with students at their lessons, performances, and juries. Before this appointment, Elena taught at Georgia College and State University in Milledgeville, Preparatory Music School at Clayton State University, Perimeter College at Georgia State University, and The Herzen Pedagogical State University of Russia, Saint-Petersburg, Russia.
Professional Activities
Dr. Dorozhkina has performed solo and collaborative recitals at concert halls of the USA, Germany, Czech Republic, Russia, and Ukraine. During 2019-2021, Elena has performed solo and collaborative  recitals and presented piano master classes at Berry College, Mount Berry, GA, Georgia College and State University, Milledgeville, GA, Cathedral of St Philip, Atlanta, GA, Valdosta State University, Valdosta, GA, Rice Music House at Steinway Piano Galleries, Columbia, SC, and University of Kentucky, Lexington, KY. Dr. Dorozhkina's upcoming solo and collaborative engagements for spring 2022 include Spivey Hall in Morrow, Agnes Scott College in Decatur, and North Fayette United Methodist Church in Fayetteville. 
Elena is a frequent collaborator with students and faculty at colleges and private schools in GA: Agnes Scott College, Georgia State University, Georgia Institute of Technology, West Georgia University, Kennesaw University, Mercer University, Westminster School, Woodward Academy, and others. In addition to Elena's passion to piano, during 2013-2018, she held a position of organist/pianist at Emory Presbyterian Church in Atlanta.
Elena is an active member of the Atlanta Music Teachers Association, GA since 2013 and Decatur Music Teachers Association, GA since 2019. Since May of 2018 she holds a position of a President of AMTA and during 2013-2016 she was a chair of the AMTA annual Atlanta Piano Festival. In 2019, Dr. Dorozhkina has received a Georgia Music Teachers Association and Steinway Piano Galleries Teacher Grant.
Dr. Dorozhkina is an active adjudicator for a numerous regional piano competitions in the Southeast, such as MTNA state, GMTA regional and local auditions. She participates and presents at MTA conferences, piano symposiums, workshops, piano master classes, and volunteers at local and state MTA auditions and contests. Dr. Dorozhkina's scholarly interests are based on pedagogical and performance aspects. Elena's presentation Little Fingers Taking Their First Steps on the Ivories first presented at 2018 GMTA state conference, unfolds co-called Russian School pedagogical method of working with a young piano beginner. Elena's DMA dissertation A Performer's Guide to the First Two Movements of Pyotr Tchaikovsky's Grand Sonata in G Major, Opus 37 is a performer's guide which addresses essential piano technique elements and describes a variety of suggestions on the sonata's interpretation, as well as covers some important details missing in available editions, such as phrase markings, fingering, hand redistribution, pedal indications, and detailed dynamics. Elena's lecture-demonstration, entitled Russian School of Piano Teaching or Learning the "Russian Way" was first presented to the members of the Atlanta Music Teachers Association; the lecture uncovers best principles of the school and pedagogical aspects of working with a beginner pianist.