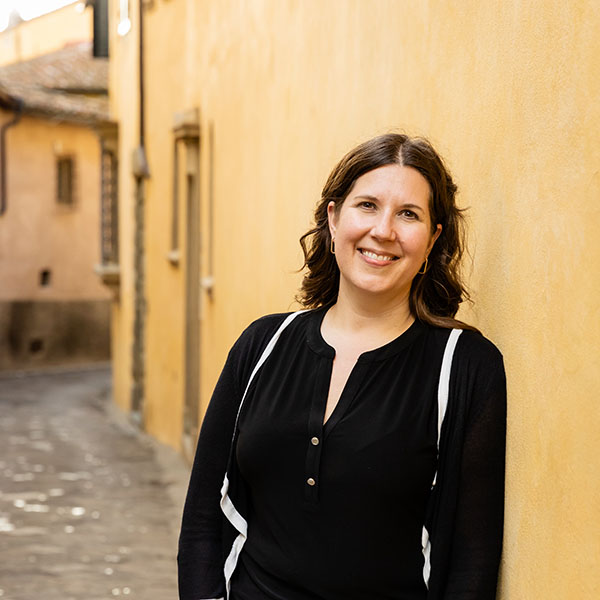 Miranda Dohrman
Email: mdohrman@agnesscott.edu

Academic Degrees
B.M., Eastman School of Music
M.M., Florida State University
Teaching and Scholarly Interests
Miranda Dohrman is a freelance clarinetist and instructor. She has performed with the Atlanta, Charleston, and Greenville Symphony Orchestras, the Atlanta Ballet and Opera Orchestras, the Atlanta Pops Orchestra, the Savannah Philharmonic, the Sarasota Orchestra, the Florida Orchestra, and the Orlando Philharmonic. She has also performed several shows with Broadway Across America, including Billy Elliot, Evita, Mary Poppins, Phantom of the Opera, South Pacific, West Side Story, and Wicked. Miranda is a charter member of the Atlanta Chamber Winds and served as clarinetist in the final seasons of the Pandean Players, an Atlanta-based chamber music ensemble. She is a founding member of the Balkan-style brass band Mercury Orkestar. For the 2004-2005 season, Miranda was Principal Clarinet with the Augusta Symphony Orchestra and the Augusta Opera Orchestra. Miranda received both her Bachelor of Music degree and Performer's Certificate from the Eastman School of Music. She received a Master of Music degree from Florida State University. Her primary teachers include Dr. Frank Kowalsky and Mr. Kenneth Grant. Miranda is an Artist Affiliate at Agnes Scott College, and she also teaches at the Atlanta International School and the Paideia School. She was previously an instructor for both the Atlanta Symphony Orchestra's Talent Development Program and the Community Music Centers of Atlanta. Her recordings include performances with the Atlanta Symphony Orchestra under Donald Runnicles (Telarc), the Atlanta Chamber Winds (Albany), The Florida Orchestra (Naxos), and the New York-based new music ensemble Alarm Will Sound (Nonesuch).
Her scholarly interests include music wellness and performance anxiety.
Professional Activities
Miranda Dohrman is a member of Atlanta Chamber Winds, the Atlanta Opera Orchestra, Atlanta Pops Orchestra, the Florida Orchestra, and Mercury Orkestar. She has recorded with several artists including members of the Zac Brown Band. A full list of recordings can be found on her website.
Awards and Honors include:
Finalist-Principal Clarinet Audition, South Carolina Philharmonic, 2012
Interim Position-Bass Clarinet, Florida Orchestra, 2012-2014
Semifinalist-Principal Clarinet Audition, San Francisco Opera, 2009
Semifinalist-Second Clarinet Audition, Houston Grand Opera, 2008
Soloist-Mozart Clarinet Concerto, Gainesville Symphony Orchestra, 2007
Winner-Principal Clarinet Audition, Gainesville Symphony Orchestra, 2005
Winner-Principal Clarinet Audition, Augusta Symphony Orchestra, 2004