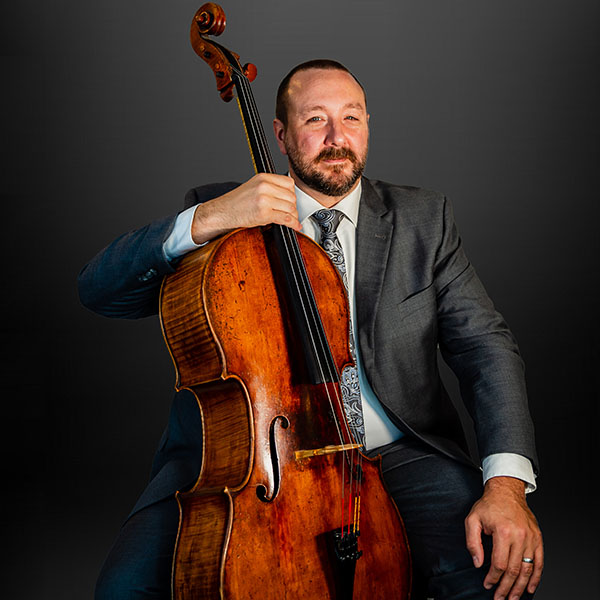 Barney Culver
Email: bculver@agnesscott.edu
Office Location: Presser Hall
Academic Degrees
BM, University of Michigan
MM, Carnegie Mellon University
Teaching and Scholarly Interests
Originally from Chelsea, Michigan, Barney Culver comes from a musical family, and started playing the cello at the age of 3. He attended The University of Michigan where he received his bachelor's degree in cello performance with Anthony Elliott. Barney continued his education at Carnegie Mellon University where he received his master's degree, also in cello performance, studying with Anne Martindale Williams and David Premo.
Mr. Culver has found success in the classical music scene as a performer, teacher, and clinician. Currently Barney teaches and performs throughout the eastern United States. He has enjoyed working with orchestras, operas, and ballets in Pittsburgh, Atlanta, Detroit, Charlotte, Birmingham, Savannah, Charleston, Naples, Tampa, and Sarasota. When he is not performing, Barney teaches at Agnes Scott College and at the Lovett School, and is the orchestra manager of the Brevard Music Festival.
As a teacher and clinician, Barney has influenced young string players through lessons and coachings, privately or in workshops and festivals. Many of his students have found success in music as performers and educators.
In his spare time Barney enjoys spending time with his wife Emily, his large family of friends and relatives, and his dog, Frankie.