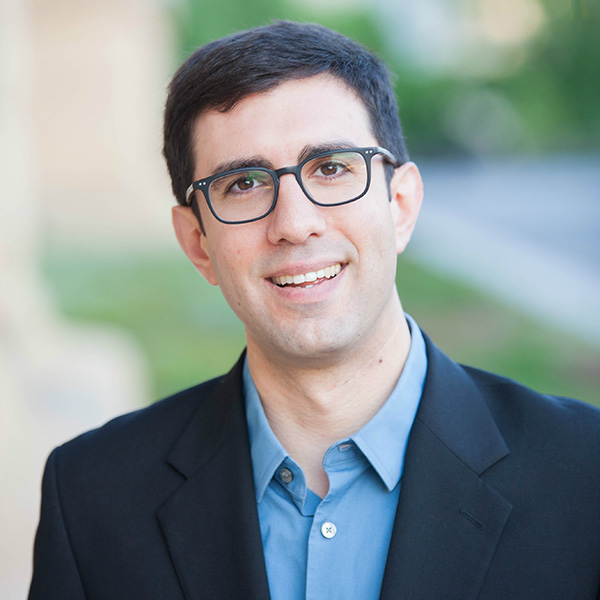 Matthew Brower
Email: mbrower@agnesscott.edu

Academic Degrees
B.M., Oberlin Conservatory of Music (Piano Performance)
M.M., University of Michigan (Collaborative Piano)
D.M.A., University of Michigan (Collaborative Piano)
Teaching and Scholarly Interests
Dr. Matthew Brower is a pianist, coach, and educator whose expertise spans a variety of genres, from classical piano, chamber music, opera, and art song to musical theatre and jazz. He is a Nationally Certified Teacher of Music through the Music Teachers National Association with over fifteen years of piano teaching experience. He enjoys working with students of all levels and tailors his lessons to the interests and goals of each student.
As a vocal coach and choral accompanist, Dr. Brower has held positions at Opera Philadelphia, Westminster Choir College, the Curtis Institute Summerfest Young Artist Voice Program, the Centre for Opera Studies in Italy, Opera in the Ozarks, the Mendelssohn Club of Philadelphia, the University of Delaware, and the University of Pennsylvania. In 2019, Dr. Brower served as Director of the Collaborative Piano Program at the University of Delaware's Master Players Summer Festival, and in 2020, he served on the faculty of the Collaborative Piano Summer Institute at Louisiana State University.
Dr. Brower is also an Artist Affiliate in Piano at Emory University. Prior to his appointments at Agnes Scott and Emory, he was Visiting Assistant Professor of Piano at Washington College in Maryland, where he co-founded the Washington College Piano Festival.
Professional Activities
Hailed as "superb" by the Philadelphia Inquirer, Dr. Brower has appeared in many prestigious venues throughout the U.S. and China, including Carnegie Hall, the Kimmel Center, and the Shanghai Oriental Art Center. He has performed with the Chamber Orchestra of Philadelphia as well as members of the Philadelphia Orchestra, the Baltimore Symphony Orchestra, and faculty from many leading conservatories.
Dr. Brower's violin-erhu-piano trio, 6-WIRE, mixes traditional chamber music with new styles from around the world. They have collaborated with musicians from Turkey, India, and Afghanistan, including members of the Silk Road Ensemble. Their debut album, 6th Sense, was featured in Gramophone, and their latest album, 6-WIRE on 57th, showcases music from their sold-out 2019 Carnegie Hall concert.
Web Links