Contact Us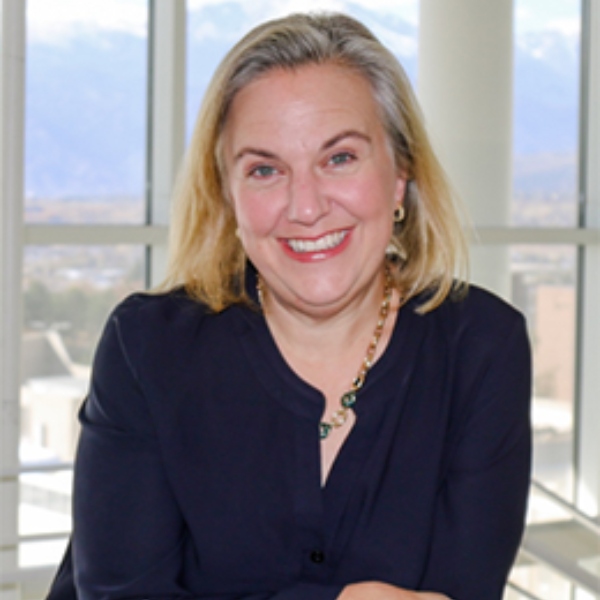 Mary Frances Kerr '93 joined the College Advancement team as senior director of alumnae relations on Oct. 14, 2019, with over a decade of experience in higher education leadership.
Prior to coming to Agnes Scott, Mary Frances spent a decade at Colorado College, another private, residential, liberal arts college. Her roles there included assistant vice president/special assistant to the president, where she was responsible for presidential communications, leading the office of the president and helping to develop and implement the college's strategic plan. Before that, she served as the acting and associate director of corporate and foundation relations. In that role she secured some of the largest grants in the college's history, including an $800,000 grant from the Andrew W. Mellon Foundation.
More recently, Mary Frances led alumni relations at the University of Colorado's Colorado Springs College of Business, where she launched the college's first outreach effort to young alumni.
Before moving into higher education, Mary Frances worked in nonprofit leadership. Most notably, she led the R.J. Montgomery Emergency Homeless Shelter in Colorado Springs, overseeing all aspects of operations, including a staff of 17 and responsibility for raising and managing the $1 million annual budget.
After graduating with honors in political science and (then) bible and religion from Agnes Scott, Mary Frances attended the University of North Carolina at Chapel Hill for graduate study in American religious history.
She and her partner Chris have two daughters, Eva, 15, and Addison, 12.
"I am thrilled to return to my alma mater, helping connect Scottie alumnae to one another and to the college, as it embarks on its next chapter under the leadership of President Zak."  – Mary Frances Kerr '93.