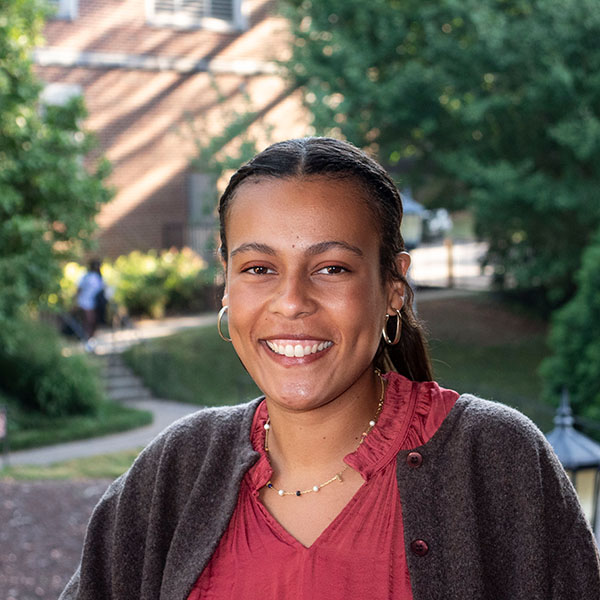 Faith Rashidi-Yazd '20
Assistant Director of Admission
Phone: 404.471.6054
Email: frashidiyazd@agnesscott.edu
Counselor To: High School Students, Joint Enrollment Students
Territories: Georgia 3 (Gwinnett County); Connecticut, DC, Delaware, Maine, Maryland, Massachusetts, New Hampshire, North Carolina, Pennsylvania, Rhode Island, Vermont, Virginia, and West Virginia; and all joint enrollment students
Hometown: Marietta, Georgia
Education: Bachelor of Arts in Psychology from Agnes Scott College
I've been a Scottie since: 2016 as a student, 2020 as a staff member
---
Name Your Favorite...
Atlanta Activity: I really love hanging out in downtown Decatur - I loved to walk there as a student and now I love meeting friends on the Square after work!
Decatur Restaurant: Kale Me Crazy
Agnes Scott Tradition: Pancake Jam, as a student I loved how the whole campus community would come together before finals and break to celebrate!
Movie or Book: While You Were Sleeping with Sandra Bullock!
---
If you could have any superpower, what would it be and why? I would love to be able to time travel. I have always loved any movie or show that shows people time traveling so I think it would be so cool to do it myself.
Advice for prospective students: This is a huge transition time in your life so don't be afraid to lean into the big emotions that come up. Spend time enjoying and celebrating your senior year, be present, and do your best to process the big change ahead. Feel all the feelings and be sure to reach out to others and ask for help if you need it!
---
Text me at 678.498.1170