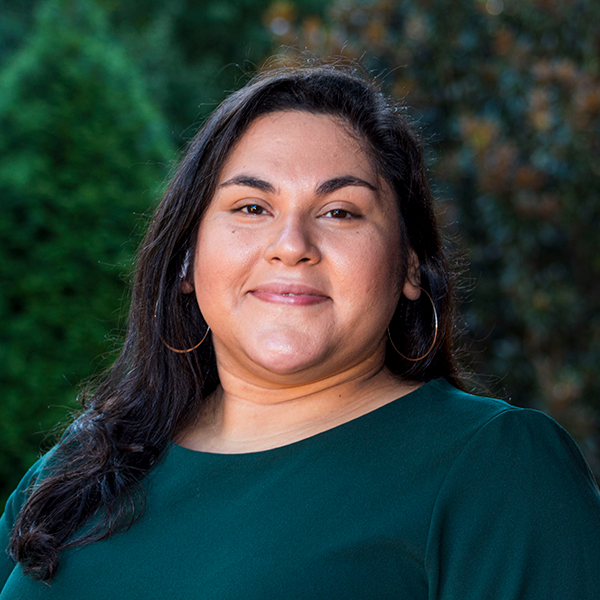 Stephanie Molina
Assistant Director of Admission
Phone: 404.471.6401
Email: smolina@agnesscott.edu
Counselor To: DACA Students, Undocumented Students, High School Students
Territories: Georgia 1 (Cherokee, Cobb, and Douglas counties); Georgia 3 (DeKalb County); Georgia 6 (Southeast GA); and all DACA/Undocumented students
Hometown: Miami, FL/ Santo Domingo, Dominican Republic
Education: Master of Arts (M.A.) in Professional Communication and Leadership from Georgia Southern University; Bachelor of Science (B.S.) in Criminal Justice from Armstrong State University
I've been a Scottie since: August 2021
---
Name a favorite…
Atlanta activity: Going to the Grant Park Farmers market for some snacks and goodies, then going to the park to enjoy a little picnic with boba tea on the side!
Decatur restaurant: Noodle/ The Little Tart Bakeshop
Agnes Scott tradition: Agnes Scott Ring Ceremony, including the bit at graduation!
Movie or book: Pride and Prejudice, 2005 film with Keira Knightley. But, the book is also great!
---
If you could have any superpower, what would it be and why? This is a tough one, but probably teleporting. It's a great way to be in multiple places in one day and I could see my family overseas much easier. Plus, it's a great way to beat Atlanta traffic.
Advice for prospective students: Do not feel pressure to do your college journey like your peers. This process is your own, so do it your way! Think about what you want from your college experience and what your college will do for you to ensure your success after earning your degree. Also, be sure to go on campus tours. That is one of the best ways to solidify if the schools you are interested in are the right fit for you.
---
Text me at 678.216.4689