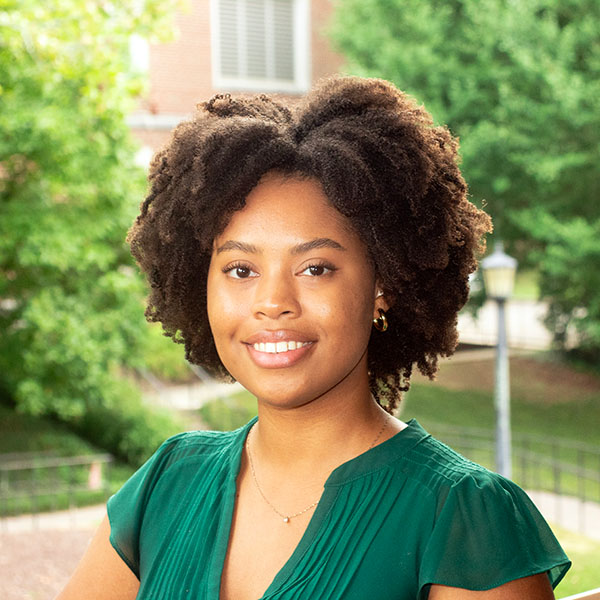 Logan Felton
Admission Counselor
Phone: 404.471.5451
Email: lfelton@agnesscott.edu
Counselor To: International Transfer Students, International Students, High School Students
Territories: Alaska, Arizona, California, Colorado, Hawaii, New Mexico, Texas, American Samoa; US citizens living abroad; international students in Africa, East Asia, Southeast Asia, Middle East, Central Asia, and Oceania; and international transfer and nontraditional students
Hometown: Houston, TX
Education: Bachelor of Arts in Anthropology from Trinity University
I've been a Scottie since: August 2022
---
Name your favorite...
Atlanta activity: Walking around Piedmont Park on Saturday mornings and getting a treat from the Piedmont Farmers Market
Decatur restaurant: Siam Thai
Agnes Scott tradition: The Sophomore Ring Ceremony!
Book or movie: The Sparrow by Mary Doria Russel
---
If you could have any superpower, what would it be and why? Teleportation! You could travel the whole world and still get to sleep in your own bed every night!
Advice for prospective students: Applying to college can be a stressful time, but it's also an exciting one! Take your time, enjoy the process and trust yourself. When it comes to choosing a college, there are so many good options and very few wrong choices. No matter what university you decide to attend, you are entering a phase in your life that is full of joy and opportunity. So get excited! 
---
Text me at 404.471.3684