News
Events
During the academic year the observatory welcomes visitors for monthly open houses. These take place on Friday's at 8pm (doors open at 7:30pm). Most of the open houses focus on a topic in physics or astronomy with lectures given by Agnes Scott faculty, students, alumni or local scientists. During the fall and spring equinox, the open houses feature a concert given by a local musical group or solo musician. A planetarium show follows the concert or lecture. Refreshments are provided and the 1930s Beck Telescope is open for viewing, weather permitting.
Astronomical Events
September 2nd, Neptune is at opposition
October 15th, Uranus is at opposition
October 21st/22nd Orionid meteor shower
October 30th second new moon of the month "black moon"
November 14th Supermoon-close full moon
December 12th Supermoon
April 7th Jupiter is at opposition
April 22nd/23rd Lyrids meteor shower
Society of Physics Students Events
■      Maker Faire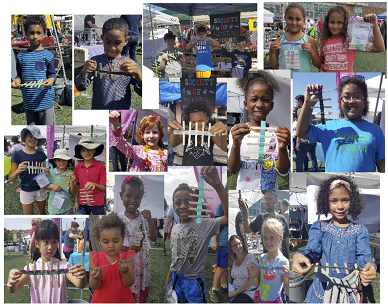 In 2016, the Society of Physics Students had a booth at Maker Faire Atlanta. At the booth, there were two large wave demonstrations, kits for children to make their own wave demonstrations, star charts, and coloring pages.