News
Events
During the academic year the observatory welcomes visitors for monthly open houses. These take place on Friday's at 8pm (doors open at 7:30pm). Most of the open houses focus on a topic in physics or astronomy with lectures given by Agnes Scott faculty, students, alumni or local scientists. During the fall and spring equinox, the open houses feature a concert given by a local musical group or solo musician. Following the concert or lecture, a planetarium show is given and the 1930s Beck Telescope is open for viewing if the weather is clear.  Refreshments are provided.
Astronomical Events
September 5th:  Neptune at Opposition
October 19th:  Uranus at Opposition
October 20th-22nd:  Oriconid Meteor Shower
November 4th:  Full Moon- known as the "Full Beaver Moon"
November 4th-5th:  Taurids Meteor Shower
November 13th:  Conjunction of Venus and Jupiter
November 17th-18th:  Leonids Meteor Shower
December 3rd:  Supermoon
December 13th-14th:  Geminids Meteor Shower
December 21st-22nd:  Ursids Meteor Shower
Society of Physics Students Events
■      Maker Faire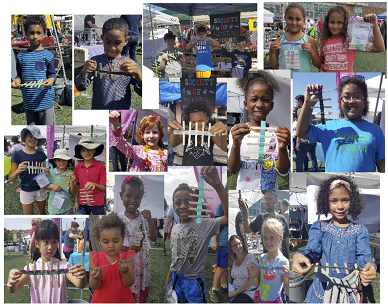 In 2016, the Society of Physics Students had a booth at Maker Faire Atlanta. At the booth, there were two large wave demonstrations, kits for children to make their own wave demonstrations, star charts, and coloring pages.