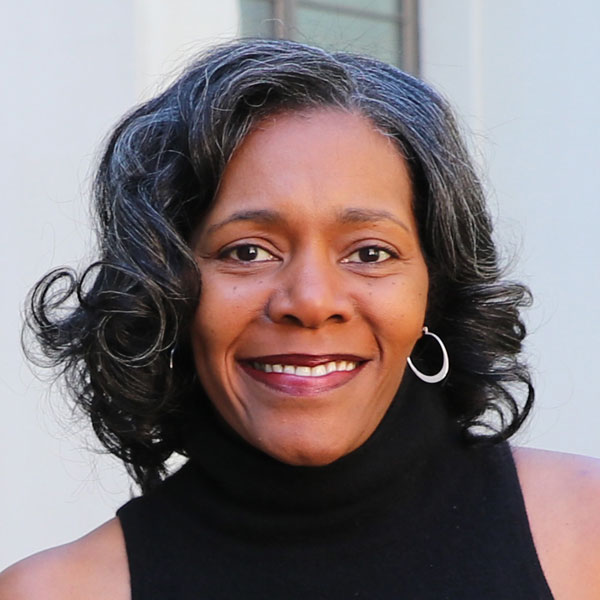 Regine O. Jackson
Phone: 404.471.5226
Email: rjackson@agnesscott.edu
Office Location: Campbell 124
Academic Degrees
B.A., Brown University

M.A., University of Michigan

Ph.D., University of Michigan
Teaching and Scholarly Interests
Professor Jackson is a migration scholar, whose teaching and research focus on American immigration, the Haitian diaspora, Caribbean and African immigrants in the U.S., and place/urban studies. She has received grants and awards from the American Sociological Association, Social Science Research Council, Radcliffe Institute for Advanced Study, Ford Foundation, Spencer Foundation, and the National Endowment for the Humanities. Before joining the faculty at Agnes Scott, she taught at Emory University and the University of Richmond. Her current research focuses on Haitian émigrés in postcolonial Africa and on African and Caribbean immigrants in the (new) South.
Professional Activities
Selected Publications:
2011. Geographies of the Haitian Diaspora. New York and London: Routledge.
2016.

 

"Inequality in the 'Cradle of Liberty': Race/Ethnicity and Wealth in Greater Boston,"

 

Race and Social Problems

 

8(1): 18 - 28. 
2014. "'It Just Happens': Colorblind Ideology and Undergraduate Explanations for Lack of Interaction across Race Lines," Education, Citizenship and Social Justice 9(3): 91 – 208. 
2014. "The Failure of Categories: Haitians in the United Nations Organization in the Congo, 1960-1964." Journal of Haitian Studies 20(1): 34-64. 
2012. "Imagining Boston: Haitian Immigrants and Place in Zadie Smith's On Beauty." Journal of American Studies 46(4): 855 – 873. 
2010. "Black Immigrants and the Rhetoric of Social Distancing." Sociology Compass 4(3): 193 – 206. 
2007. "After the Exodus: The New Catholics in Boston's Old Ethnic Neighborhoods." Religion and American Culture 17(2): 191 – 212.
2010. "The Shifting Nature of Racism." In Cameron D. Lippard and Charles A. Gallagher, eds. Being Brown in Dixie: Race, Ethnicity, and Latino Immigration in the New South, 25 - 51. Boulder, CO: First Forum Press.
2007. "Beyond Social Distancing: Intermarriage and Ethnic Boundaries among Black Americans in Boston." In Y. Shaw-Taylor and S.A. Tuch, eds. The Other African Americans: Contemporary African and Caribbean Immigrants in the United States, 217 – 254. Lanham, MD: Rowman & Littlefield.