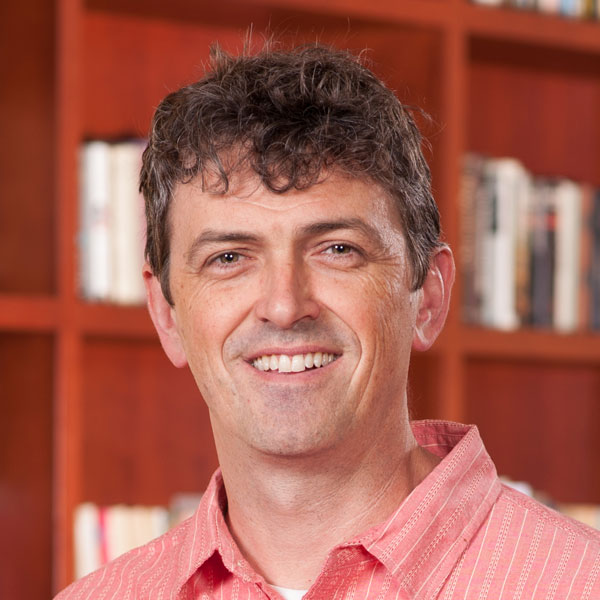 Christopher G. De Pree
Phone: 404.471.6266
Email: cdepree@agnesscott.edu
Office Location: Observatory 102
Academic Degrees
B.S., Duke University
M.S., University of North Carolina
Ph.D., University of North Carolina
Teaching and Scholarly Interests
Professor De Pree's teaching interests include introductory astronomy and physics, scientific computing, galactic astrophysics. His research focuses on early stages of massive star formation in the Milky Way, HII regions, astrophysical jets and outflows.
Professional Activities
Professor De Pree is the co-author of The Complete Idiot's Guide to Astronomy (Alpha Books), now in its fourth edition.
In this KCBS interview on iTunes U, Professor De Pree discusses the contributions made by amateur astronomers.
Professor De Pree is profiled on the National Radio Astronomy Observatory Web site, recalling his memories of its summer student program and encouraging Agnes Scott students to participate in this research experience.
The New York Times Science Blog introduced the Metro-Atlanta Scale Model Solar System (MASS) project, in which Bradley Observatory plays a key role, and included a quiz created by observatory director Chris De Pree.
Professor De Pree discusses meteor shower viewing on WABE 90.1 FM.
Web Links
Department of Physics and Astronomy Web site
Bradley Observatory Web site
"
New Answers to Old Questions"
Agnes Scott The Magazine
, Winter 2001