SUMMIT STEM Scholarship
The SUMMIT STEM scholarship is a grant awarded to Agnes Scott College from the National Science Foundation (NSF) Scholarships in Science, Technology, Engineering and Mathematics (S-STEM). Under this grant, Agnes Scott will award scholarships to two cohorts of 10 incoming first-year students who express interest in particular STEM fields, providing additional funding for out-of-pocket college expenses for each scholars' four full years of enrollment.
The purpose of the SUMMIT STEM Scholars Program is to meet the national need for more diverse scientists, mathematicians and STEM professionals - by supporting the retention and graduation of high achieving students with demonstrated financial need at Agnes Scott College. Over its five-year duration, this program will fund scholarships between $2,000-$5,000 per academic year for 10 incoming, full-time first-year students applying for fall 2021 admission and 10 incoming, full-time first-year students applying for fall 2022 admission who are specifically pursuing bachelor's degrees in astrophysics, biochemistry-molecular biology, biology, chemistry, mathematics, mathematics-physics, neuroscience, or physics.
"Diversity drives innovation - when we limit who can contribute, we in turn limit what problems we can solve."

Telle Whitney, Computer Scientist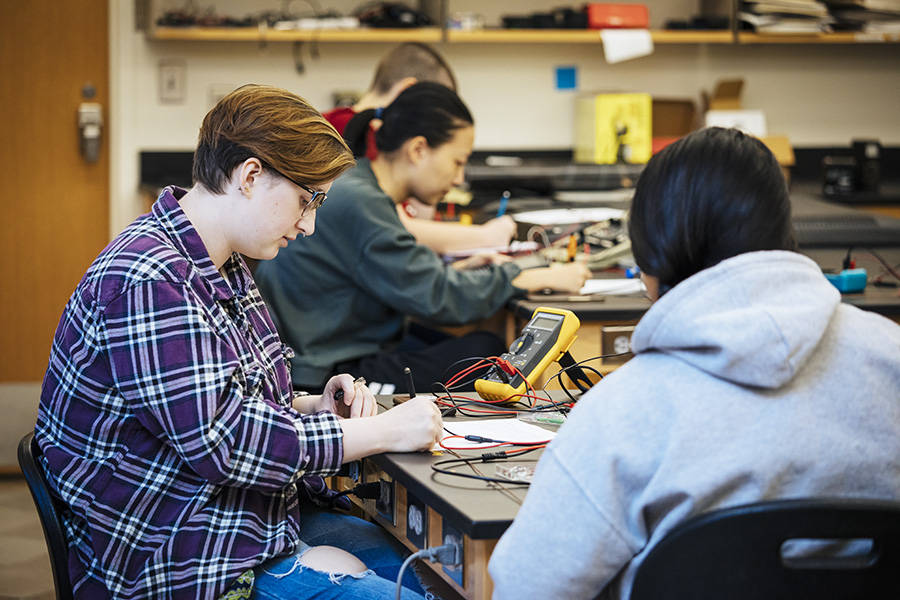 Benefits of Being a SUMMIT STEM Scholar
Being a part of the SUMMIT STEM Scholars Program is about far more than receiving a scholarship to attend college. It's about being a part of a unique, selective scientific community of teacher-scholars and future change agents, focused on community-building, mentoring, career exploration and leadership development. Throughout the four years you advance toward your degree and career in STEM, you will work closely and intentionally with other like-minded students and STEM-specific faculty. As part of the program, SUMMIT STEM Scholars will:
Be introduced to a STEM-specific faculty major advisor the summer before arriving on campus for your first year and be paired with a STEM peer mentor for two years, which is all part of the SUMMIT Advising Model
Attend Base Camp, a special 3-day STEM-focused pre-orientation program for the SUMMIT STEM cohort
Live with 30 other students from the GEMS LLC in an inclusive, supportive residential living-learning community your first year on campus and attend required STEM-specific programmatic activities
Attend a STEM-specific Leadership 101 course led by a STEM faculty member
Participate in an exploratory shadowing experience during sophomore year as part of SUMMIT's SCALE (Sophomore Class Atlanta Leadership Experience)
Engage early on in mentored research opportunities
Gain a STEM-specific career mentor and career coach in years three and four, both of whom will support you through the remainder of your undergraduate career and beyond graduation
Receive a scholarship between $2,000-$5,000, renewable for all four years at Agnes Scott and stackable on any other merit scholarships received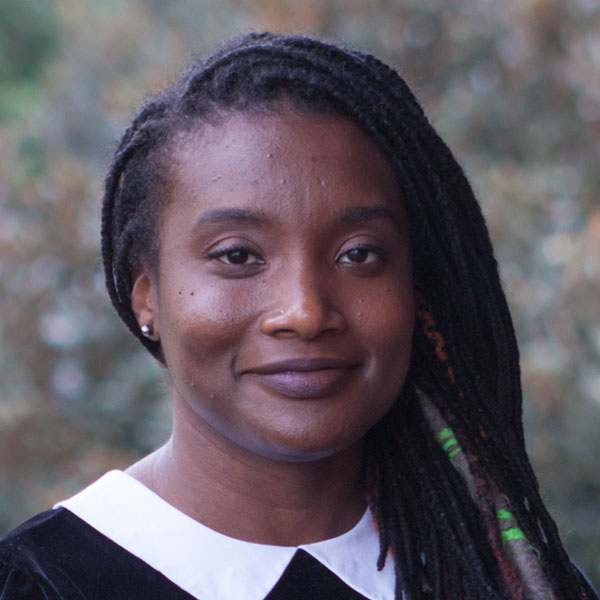 Why Should You Apply?
"The SUMMIT STEM Scholars program is designed to prepare students for a successful career in STEM fields. Framed around the core curriculum of SUMMIT and with an emphasis on career and professional development, mentored research experiences, and community connectedness, students will matriculate with a valued skillset - making them competitive for the workforce"
Scholarship Eligibility Requirements
To qualify for the SUMMIT STEM Scholars Program, applicants must:
NOTE: Selected finalists will be invited to interview (possibly virtually, depending on the circumstances) with the SUMMIT STEM Scholars committee by early March.
Ready to get started? The SUMMIT S-STEM scholarship application process for fall 2022 enrollment is now open.
---
 Frequently Asked Questions About SUMMIT STEM Scholars Scholarship
All first-year applicants (transfer students are not eligible) who meet all of the following:
Are U.S. citizens, permanent residents, nationals, or refugees

Are planning to major in astrophysics, biochemistry and molecular biology, biology, chemistry, mathematics, mathematics-physics, neuroscience, and/or physics

Have financial need
The application and all application materials are due by February 1. Selection of finalists for interview will happen by early March, and students will be notified of their reception by early April.
The link to the SUMMIT STEM Scholars application is here. In order to apply, you will need to have submitted your Common Application and received your applicant portal information from Agnes Scott. This will provide you with your username and password.
In addition to the SUMMIT STEM Scholars application, you must also submit a complete application to Agnes Scott (Common Application, Agnes Scott Supplement, Counselor Recommendation, Teacher Recommendation, and test option choice), as well as complete the Free Application for Federal Student Aid (FAFSA) and included Agnes Scott as a school option on your FAFSA.
Yes. Applicants who receive the SUMMIT STEM Scholarship are also still eligible to receive other select institutional scholarships available from the college. Agnes Scott merit-based scholarships and need-based grants are stackable with one exception: The grant cannot be added to any full-tuition, room or board scholarships.
No. This scholarship is only for students entering college in the Fall of 2021.
As a member of the SUMMIT STEM Scholars cohort, there will be specific programming throughout your four years at Agnes Scott that you will be required to participate in. In addition, you must maintain good academic standing at the college and remain a STEM major.
You must maintain a major in astrophysics, biochemistry and molecular biology, biology, chemistry, mathematics, mathematics-physics, neuroscience, and/or physics to continue receiving the SUMMIT STEM Scholarship.