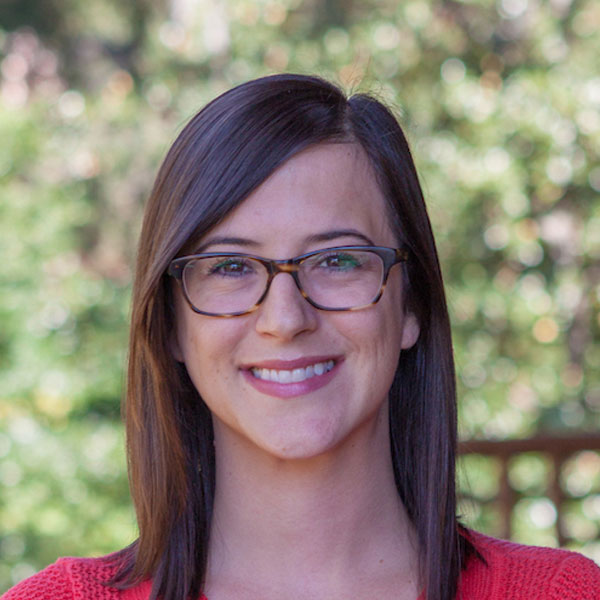 Aimee Kahn-Foss '08
Senior Director of Admission
Phone: 404.471.6525
Email: akahnfoss@agnesscott.edu
Counselor To: High School Students
Territories: Arizona, Colorado, New Mexico, Texas and Utah
Hometown: Athens, Georgia
Education: Bachelor of Arts in Psychology and Women's Studies from Agnes Scott
I've been a Scottie since: 2004 as a student and 2008 as an employee
---
Name your favorite...
Atlanta activity: Enjoying the free, weekly King of Pops Yoga followed by a delicious pop from King of Pops
Decatur restaurant: Chai Pani
Agnes Scott tradition: Pancake Jam! It's where the staff and faculty serve late-night breakfast to the students as they prepare for final exams each semester.
Movie or book: Celeste and Jesse Forever (Rashida Jones is my favorite!)
---
If you could have any superpower, what would it be and why? Teleportation! It seems like the best option for frequent beach trips and beating Atlanta traffic.
Advice for prospective students: College is an investment and one of the best investments you'll ever make. Be sure to do your research and find a college that is the right fit for you – not your friends, family, etc. Choose a college that has the opportunities and resources to push you outside of your comfort zone but also support you. And once you get there, dive in!
---