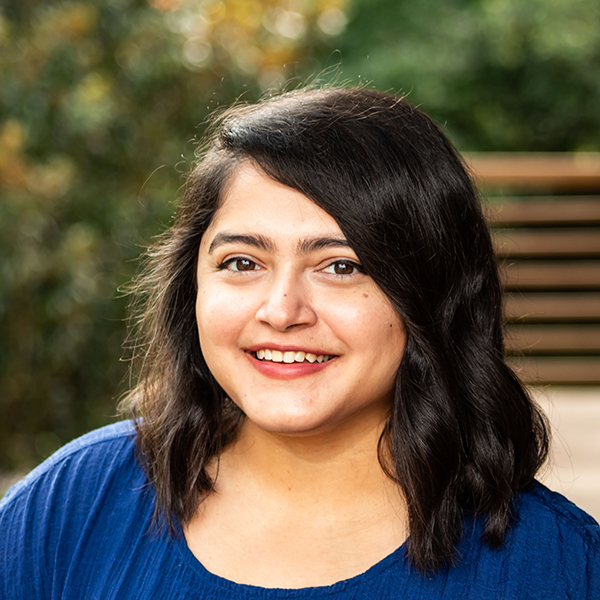 Irfa Hirani
Assistant Director of Admission
Phone: 404.471.6419
Email: ihirani@agnesscott.edu
Counselor To: High School Students, Domestic Transfer Students, International Students, Nontraditional Students
Territories: Georgia 7 (Southwest GA), Georgia 8 (Northwest GA); Alaska, California, Hawaii, Idaho, Maryland, Montana, Nevada, Oregon, Virginia, Washington, Washington, D.C., Wyoming; International students from Caribbean, South America, South Asia, Middle East; U.S. Transfer and Nontraditional students
Hometown: Atlanta, Georgia
Education: Master of Education (M.Ed) in College Student Affairs Administration from the University of Georgia; Bachelor of Science in Psychology from Berry College
I've been a Scottie since: July 2018
---
Name your favorite...
Atlanta activity: Cheering on our Atlanta United soccer team at home games
Decatur Restaurant: Twain's
Agnes Scott tradition: Joining the Black Ring Mafia
---
If you could have any superpower, what would it be and why? I'd want to be able to fly or teleport or apparate... I love chasing beautiful scenic views, preferably by water, and I think it would be amazing to be able to experience a new country every day.
Advice for prospective students: Explore your options! Take the time to visit college campuses. As a first generation college student, I thought I was limited to a couple of schools for many reasons. After a spontaneous visit to my now alma mater, I was sold on an institution that was "outside of my box." Find a good fit for YOU!
---
Text me at 678.263.2798
What'sApp: 1.404.471.6419