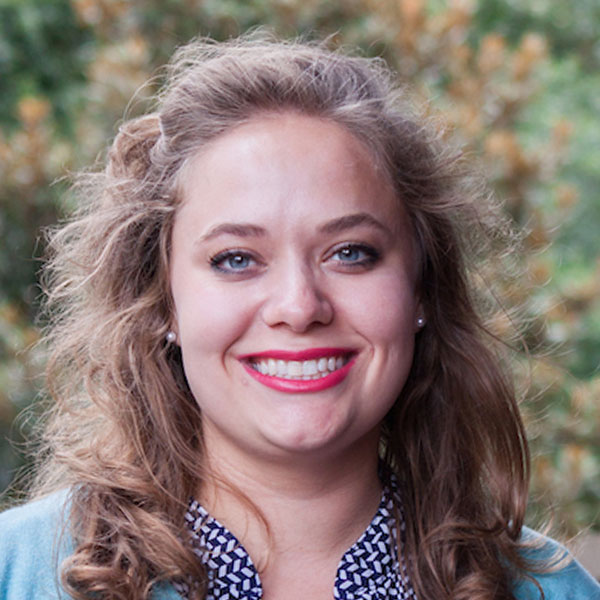 Emily-Davis Hamre '15
Associate Director of Admissions
Phone: 404.471.6426
Email: ehamre@agnesscott.edu
Counselor To: High School Students, International Students, International Transfer Students
Territories: Georgia 1 (Cherokee, Cobb, Douglas counties), Indiana, Iowa, Kansas, Michigan, Minnesota, Missouri, Nebraska, North Dakota, Oklahoma, South Dakota, Wisconsin, all international students
Hometown: Wilson, North Carolina
Education: Bachelor of Arts in History from Agnes Scott College
I've been a Scottie since: 2011 when I started as a student
---
Name your favorite….
Atlanta activity: The Starlight Drive-In Theatre
Decatur restaurant: Leon's Full Service
Agnes Scott tradition: Joining the Black Ring Mafia
Movie or book: "Seabiscuit" by Lauren Hillenbrand
---
If you could have any superpower, what would it be and why? I think I'd want to fly. Or be invisible. Or read thoughts. Or invisibly fly while reading thoughts. And maybe talk to animals...
Advice for prospective students:  Don't be afraid to opt for a unique college experience. Everyone has a perfect fit, and yours is not necessarily the same as your friend's or your family's. Dare to be explore your options because you never know what you might find!
Connect with me: Message me on WhatsApp with any questions you have about Agnes Scott and the Admission process (keep in mind operate on Eastern Standard Time (EST))!
---
Text me at 678.216.7783