Admitted Student Event
Congratulations on being accepted to Agnes Scott College! You're on your way to becoming a part of a unique community of leaders and global change agents. Your next step will make everything official, and we want to make sure you have all of the information you need to help you see the benefits of an Agnes Scott education.
Though we regret that our annual admitted student events cannot be in person this spring due to the pandemic, we are committed to ensuring you experience a virtual admitted student event like no other. During our admitted student events via Zoom, you'll find the chance to connect with other incoming first-year Scotties, learn what to expect during your first year, ask your most pressing questions and get assistance completing your next steps.
Virtual Achievement Admitted Student Event - March 27, 2021
We have created this special virtual event for our admitted students, and we hope you will join us from afar.  Students who virtually attend Achievement will have $1,000 added to their existing merit scholarship (found in your acceptance letter), renewable for up to four years of study. Registration for this event fills up quickly, so make sure you reserve your spot by the March 16 registration deadline! 
To register for the event, you will need your Agnes Scott Application Portal login information. These are the credentials you used to check the status of your application. If you have misplaced this information, please reach out to the Office of Admission by calling 404.471.6285.

GENERAL SCHEDULE
We know you like planning ahead, and so do we! Here is a general idea of what to expect for your Virtual Achievement experience:
TIME
TOPIC
12:30 p.m.

Pre-Event Information Session (Recommended if you haven't joined us for a virtual info session)

1-4 p.m.

Welcome to Virtual Achievement
Future & Current Scottie Connections
Mock Academic Classes with Agnes Scott professors
Student Resource Fair

7 p.m.

Scottie Social
GUEST PARTICIPATION
Parents, siblings, and other guests of students are welcome and encouraged to participate in our Virtual Achievement event! During this event, while students are in their Future & Current Scottie Connections and Academic Mock Class, there will be specific programming, both live and recorded, for guests to learn more about our Agnes Scott community. Please note that a second device will be needed in order to view this content dedicated to parents and guests.
Below is a general guest schedule for our Virtual Achievement experience:
TIME
TOPIC
12:30 p.m.

Pre-Event Information Session (Recommended if you haven't joined us for a virtual info session)

1-4 p.m.

Welcome to Virtual Achievement
Supporting Your Student & Next Steps
Student Resource Fair
VIRTUAL PLATFORM INFORMATION
We will be using ZOOM to connect with you during Virtual Achievement. There are a few things to know to best take advantage of this technology. 
We recommend participating in the LIVE event using a laptop or desktop as that will give you the best viewing and interaction capabilities. You can download the free desktop version of ZOOM at

zoom.us

and create a free account. 

If viewing from a mobile device you will need to download the free ZOOM Cloud Meeting application from your device's app store. The app is free but standard download rates apply. 

Being connected to Wi-Fi will allow for the best consistency in video quality. 

For the parts of the program that are open to both students and their guests, we recommend tuning in together.
NEXT STEPS
Register for Virtual Achievement 

by Tuesday, March 16

.

Check your email inbox for your Virtual Achievement confirmation email.

You will receive an email to choose your academic mock class 

after registration closes. Your mock class selection must be submitted by Tuesday, March 23

. If you do not select your preferred mock class by this date, you will be placed in one.

Attend our Virtual Achievement event

on Saturday, March 27

!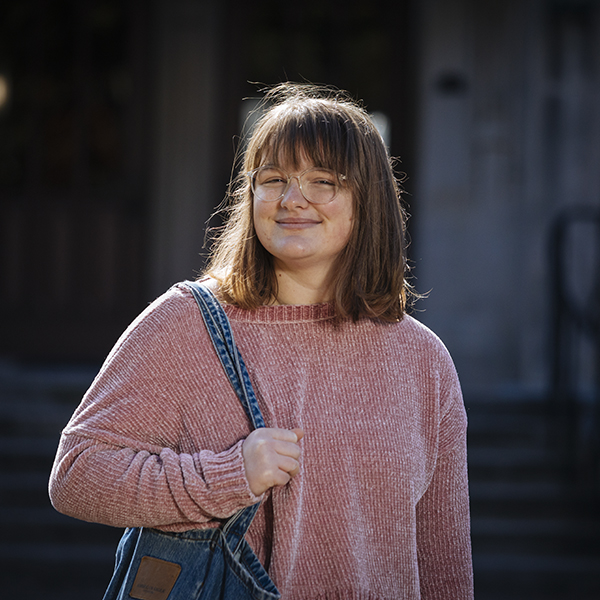 A Place Where Every Voice Is Valued
"During Achievement, I was able to get a sense of what the Agnes Scott community was like. We are a community full of diversity, inclusivity, and are all-around incredibly welcoming. I was also able to attend a mock class, which helped me explore what an inclusive women's education looked like. I felt that, in an Agnes Scott classroom, every voice was valued equally which helps students feel empowered to actively participate in their education."